Original Prusa i3 MK3: the Smartest 3D Printer!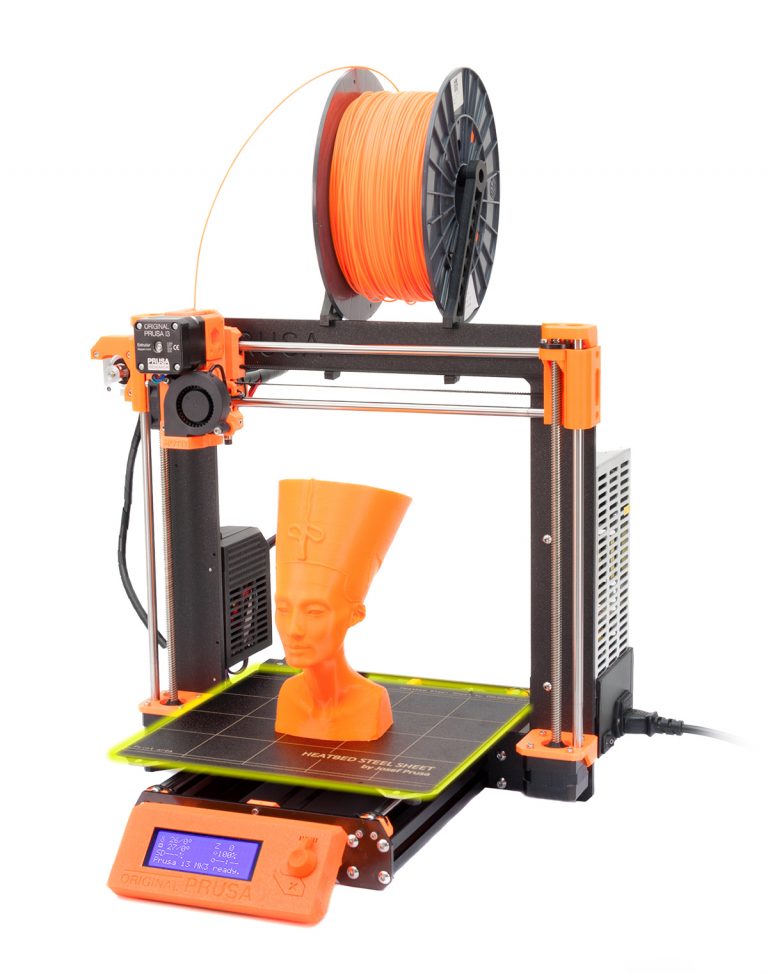 Prusa Research releases the new, fully improved, Original Prusa i3 MK3 3D printer. The new features offered by the MK3 are largely to help extend its usability, and encourage 3D printer adoption by casual users.
Developed in collaboration with Tennessee 3D printer component manufacturer Ultimachine, the EINSY RAMBo motherboard, says Průša, "is the most advanced 3D printer board out there."
This addition allows the machine to monitor power outage, hosts the Trinamic for layer shift detection, and makes the MK3 "OctoPrint ready" – adding a Raspberry Pi Zero W to the unit will allow users to monitor 3D printing progress online and control print jobs remotely.
The MK3 also comes with a range of smart sensors to help pause and recover prints when something goes wrong:
Filament sensor detects when the 3D printer has run out of filament, and sets the print job to pause so it can be recovered after refill.
Trinamic2130 drivers in the MK3 are capable of detecting layer shifts, and also provide faster, silent operation.
Recovery system, in case of power outage. When power returns, the user can start the print again as if nothing went wrong.
Cooling fans also come installed with sensors that help in cases of stuck filament, and prevent overheating.
In addition there's an improved, flexible print sheet to help in post-processing; and other additions under the hood that generally make the MK3 Prusa's smartest 3D printer yet.

The Original Prusa i3 MK3 is available for pre-order now at $906.29 for a kit, and $1,208.79 assembled (including tax). First shipments of MK3 units is expected in November 2017.