OpenStore: All-In-One PC with Raspberry Pi 3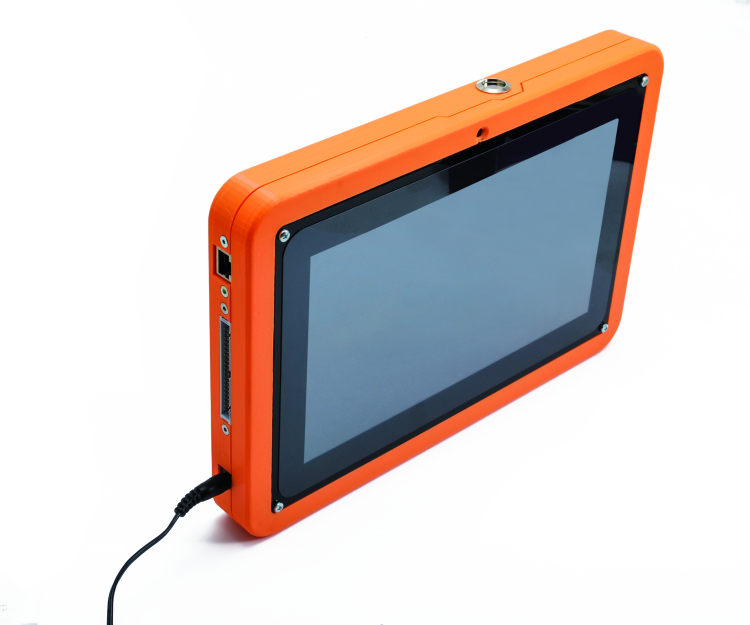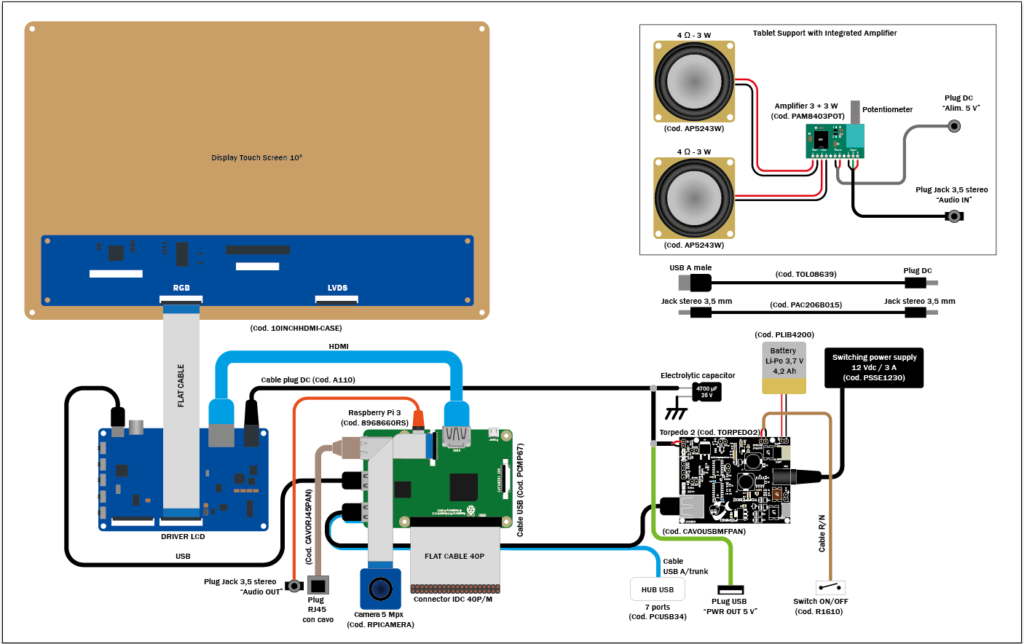 Available in our store the electronics parts for building your Tablet with Raspberry Pi 3.
This kit includes all the electronics parts needed to make a PC all-in-on with touch screen Raspberry Pi 3 based, that can be used as a laptop and as a development platform. The case and the plastic base can be made with a 3D printer or can be purchased separately (see related products). Plastic case, stand, keyboard and mouse aren't included.
Specifications
Core: Raspberry Pi 3
Operative system: SD card with NOOBS supplied
Built-in peripherals: 7 USB, Ethernet, camera
Peripherals wireless: Bluetooth LE and WiFi built in Raspberry Pi
Display: 10" touch-screen with HDMI input
External power supply: 12Vcc (included)
Battery: LiPo 3,7V – 4,2Ah
Autonomy: about 1,5 hours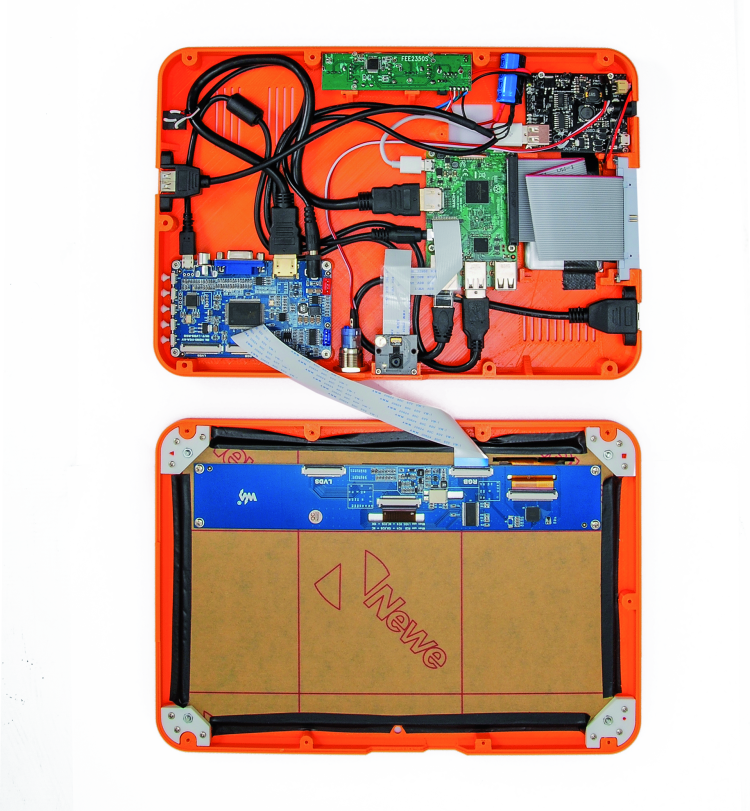 Kit includes
Pc. 1 Wi-Fi and  BLUETOOTH Raspberry Pi 3 type B
Pc. 1 Monitor 10" touch (included driver monitor board, HDMI M/M cable, USB A male/μUSB male)
Pc. 1 Micro SD card 8 GB with NOOBS
Pc. 1 Camera 5 Megapixel for Raspberry Pi
Pc. 1 Power supply universal switching 3 A with integrated battery charger
Pc. 1 Battery LiPo 3,7 V – 4200 mAh
Pc. 1 HUB USB 7 port
Pc. 1 Switching power supply 12 V – 3 A
Pc. 1 Metal switch
Pc. 1 Audio amplifier audio 3 + 3 W
Pc 2 Speakers
Small parts and cables
Download STL file for stand and case
Anyone who haven't a 3D printer can request the case of the tablet and the base of the desired color by selecting them from the related products.
Watch video examples