Open source software OpenDaylight shapes networks for IoT
By
Staff
on September 27, 2015
OpenDaylight, an open source platform for software-defined networking (SDN), is being seen as a potential networking software platform for the internet of things (IoT).
A Linux Foundation initiative, the OpenDaylight Project has telecoms industry support as an open source platform for SDN and but has relevance to IoT as it can be used for creation of cloud services using software-defined networking.
Essentially, OpenDaylight is a scalable and multi-protocol controller infrastructure built for SDN deployments on heterogeneous telecoms networks supporting multiple service-providers and services.
It is an abstraction platform for telecoms services which allows users to write apps that work across a wide variety of hardware and southbound protocols.

OpenDaylight is now supported by US operator AT&T, mobile network supplier Nokia Networks and cloud networking company ClearPath Networks.
The latest SDN software platform, which is called Lithium, is designed to increase the level programmability of networks. One example of this is creating dynamic network services in a cloud environment. This will be an important element in the development if IoT applications.
More info on OpenDayLight website.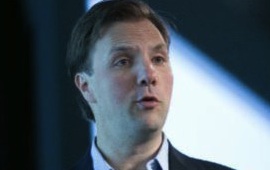 Neela Jacques, executive director, OpenDaylight
Source: Open source software OpenDaylight shapes networks for IoT