Odroid-N1: Tough Times for Raspberry Pi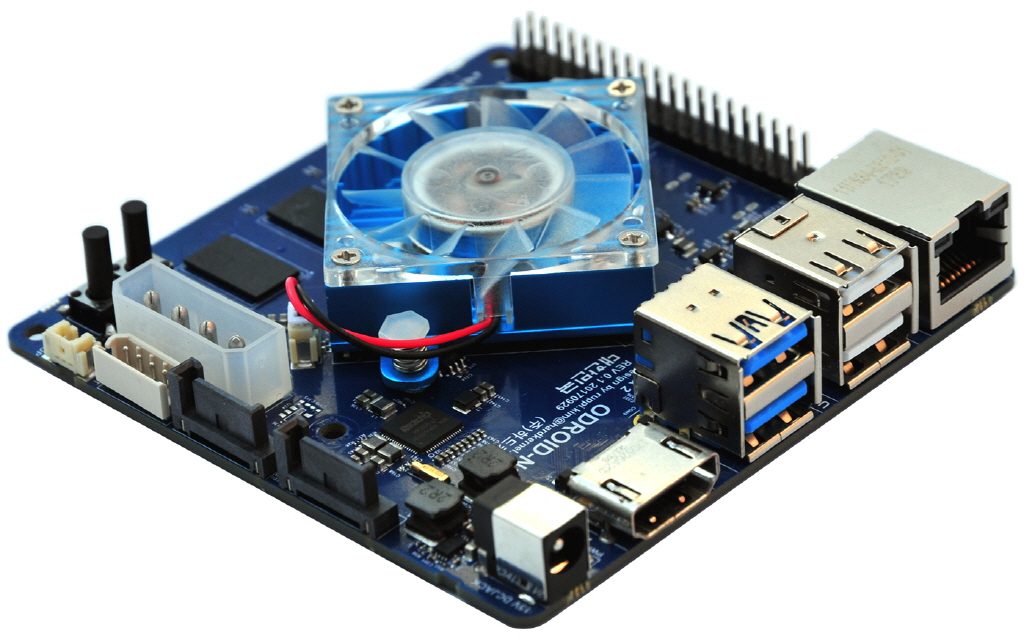 Rockchip's RK3399 is shaping up to be a favorite for single-board makers looking to satisfy demand for a high-powered take on the Raspberry Pi.
Few days ago we spoke about the new Rockchip-based Orange Pi RK3399.
Last week Pine64 announced the $60 RockPro64 that comes with Rockchip's six-core RK3399 system on chip. Pine64 also announced a $99 RockPro64-AI model that comes with RK3399 SoC, as well as a neural-network processing unit.
Now Hardkernel, the maker of Odroid single-board computers, has announced the Odroid-N1 with similar specs to the RockPro64.
The board runs on a hexacore processor backed up by 4GB of memory, two USB 3.0 ports, Gigabit Ethernet, runs Android 7.1 and Ubuntu 18.04 and can be hooked to 4K displays via HDMI 2.0.
ODROID-N1 key features:
– Rockchip AArch64 RK3399 Hexa-core processor
– Dual-core ARM Cortex-A72 2Ghz processor and Quad-core ARM Cortex-A53 1.5Ghz processor, big-LITTLE architecture
– Mali-T860MP4 GPU, support OpenGL ES1.1/2.0/3.0, OpenCL 1.2
– 4Gbyte DDR3-1866 RAM, Dual channel interface for 64bit data bus width
– 2 x SATA3 port, native SATA implementation via PCIe-gen2 to SATA3 interface
– eMMC 5.0 (HS400) Flash storage and a UHS capable micro-SD slot.
– 2 x USB 3.0 host port
– 2 x USB 2.0 host port.
– Gigabit Ethernet port
– HDMI 2.0 for 4K display
– 40-Pin GPIO port
– OS: Ubuntu 18.04 or Debian Stretch with Kernel 4.4 LTS, Android 7.1
– Size: 90 x 90 x 20 mm approx. (excluding cooler)
– Power: 12V/2A input (Attaching two 3.5inch HDD requires a 12V/4A PSU)
– Price: US$110 (To be adjusted based on DRAM market price changes)
– Mass production schedule: TBD

Hardkernel expects the Odroid-N1 will cost around $110, depending on the price of DRAM when it goes into production, which may get underway in May or June.
The specs of the Odroid-N1 obviously far outstrip those of the $35 Raspberry Pi 3 Model B, apart from lacking the Wi-Fi support offered by the Pi 3, but the Odroid is also considerably more expensive. The Odroid-N1 promises to be a versatile machine, with the specs to support an everyday Linux-based PC, media center or board for developing hardware and software.
If there is sufficient demand Hardkernel says it will consider releasing a $75 Odroid-N1-Lite model, with the same specs apart from having 2GB RAM and no SATA ports.