Noodle Pi – The Complete Linux Handheld/Wearable Computer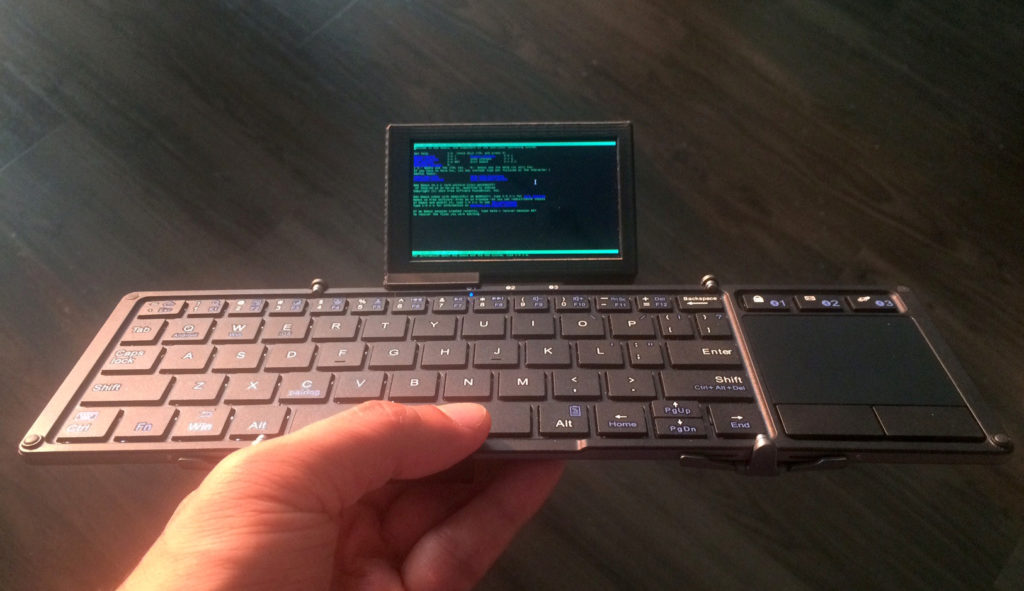 Noodle Pi, the first modern GNU/Linux handheld/wearable computer, is now in its final week on Kickstarter, having already raised over 900% of its initial funding goal.
Noodle Pi features a high resolution 3.5 inch 270 PPI 800×480 pixel touchscreen, an internal 500mAh battery and charger, and an 8MP camera. Its processing power is provided by a Raspberry Pi Zero W, which features onboard WiFi, Bluetooth, USB-OTG and Mini-HDMI.

All these components are integrated within a 3D printed unibody shell, resulting in a compact 93x60x19mm handheld that weighs just 103 grams.

With a variety of docks available as add-ons, the versatile device can be used in a number of different configurations, from handheld to wearable to full desktop computer. There's even a Noodlendo" dock to connect an NES-style game controller.

Noodle Pi runs Raspbian, a GNU/Linux distribution customized for the Raspberry Pi, so users have access to the full suite of GNU/Linux applications and utilities, including desktop browsers and email apps such as Firefox and Thunderbird, and a full office suite with LibreOffice.

The device's free software OS enables developers to write apps in any programming language, rather than the very limited options available on iOS and Android, and to publish these apps without the need for permission from an app store.

Ashish Gulhati, the developer of Noodle Pi, says its creation "was motivated by a desire to write apps for handheld mobile devices in Perl," a popular programming language that's pre-installed on most Unix-like operating system, and is a key component of Internet infrastructure and many major websites. It's not an option for app development on iOS or Android, however, due to those systems' restrictive development environments.

Noodle Pi's open philosophy permeates down to its groundbreaking hardware design: it is the first handheld that can be completely assembled, disassembled, repaired and upgraded by end users, without any tools.

"This was an important objective that called for innovative design ideas and out of the box thinking," says Gulhati, who has been working on developing "the perfect GNU/Linux wearable" for over 17 years.

The device also has an air-gapped variant, Noodle Unsnoopable, which can help provide very high levels of security for even naive computer users.

The Noodle Pi Kickstarter runs till August 16th and offers various different rewards at special Kickstarter prices, including DIY kits with or without electronics, starting at CA$ 44 (around $35 US) for
Early Birds, as well as complete, pre-assembled Noodle Pis, starting at CA$ 219 (approximately $176 US) for Early Birds.

Kickstarter rewards will ship in late August. Noodle Pi will be available for pre-order from its website (www.noodlepi.com) after the Kickstarter ends. However pre-orders will not be at the Kickstarter special prices, and will only ship after all Kickstarter rewards. So the Kickstarter is a good opportunity to pick up one of the first Noodle Pi units at a discount.
Via Kickstarter