Nodez, a Kickstarter project, is challenging all expensive smart home product families.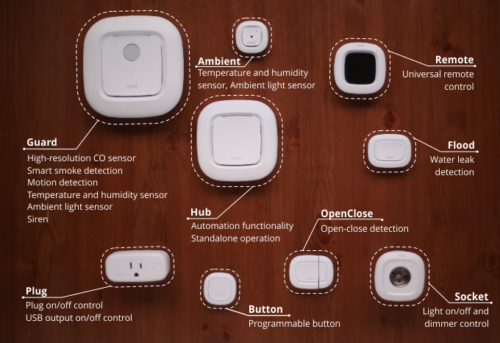 Nodez is comprised of a hub, and 8 different nodes and is an IoT family of products that will transform your home into a smart home. Nodez has been developed over the last year with the goal of democratizing the smart home space. The six-person design and engineering team of Nodez is proud to present this affordable family of products to everyone
The Nodez smart home family of products is made up of 8 nodes (Guard, Plug, Socket, Remote, Flood Sensor, OpenClose Sensor, Button, Ambient Sensor) that can run an infinite number of scenarios. Nodez not only adds comfort to your home by controlling lighting and all other plugged in appliances but is a constant monitor on the look-out for smoke, carbon monoxide, and water leaks. Nodez is stupidly easy to use through a single mobile app that controls all Nodez simultaneously.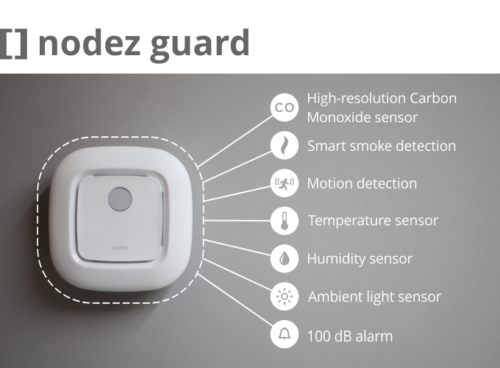 Sait Borlak, the CEO and Co-founder Nodez shared his thoughts on the inspiration for the products: "We were sick of having to pay hundreds of dollars for smart home products and wanted to design a smart home family of products that were affordable and fully integrated with each other. We hope to benefit from a strong supporter base on Kickstarter to execute our vision. If Moore's law really does exist, then smart home products will ultimately be affordable to all households and we hope to achieve that with Nodez.

According to Gartner by the end of 2017, there will be over 6.4 billion IoT products online and IoT product growth will be exponential. Nodez hopes to answer the needs of its Kickstarter supporters both at home and at the office by transforming their spaces into smart spaces.
"Nodez lets you customize the ideal living conditions wherever you are." says Okan Saracoglu, the CTO and Co-founder, and goes on to say "Nodez aren't hooked up to your electrical wiring in your house and very easy to setup, ready to go straight out of the box in most cases. We used the latest Bluetooth 5 technology for maximum range in larger homes. You can choose only the node you'd like and add it to your existing Nodez setup whenever you'd like." He went on to add, "Bluetooth 5 was designed with IoT products in mind: low energy consumption, wide range, and military grade encryption make Nodez the perfect smart home solution. We believe all smart home products will ultimately switch over to Bluetooth 5 technology as well.
Highlights:
A hub that is interconnected with 8 powerful IoT sensory nodes

Fee-free for life

Bluetooth 5 ready: 2x speed, 4x range

Long battery life more than 1 year

NFC Touch-to-pair, easy setup without disturbing any wiring

AES-128-bit military grade encryption

User friendly mobile app

Early bird shipment: November
Nodez aims to raise over $100.000 on Kickstarter and make sure to take advantage of its Super Early Bird price of only $196.
Source:
*http://www.gartner.com/newsroom/id/3165317