Crowdfunding an ESP32-Based Phone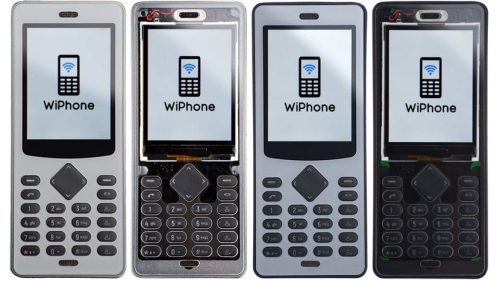 Last time we took a look at the WiPhone, back in the middle of last year, the ESP32-based Voice over IP (VoIP) phone was closing in on full funding on Kickstarter. Since then it's been a bumpy ride for the project towards shipping to its backers. That's to be expected, as scaling from a single prototype to a full scale production run isn't easy. Everyone runs into problems with manufacturing, and how you handle that as a startup that is going to decide whether you succeed or fail, not the problems themselves.
Measuring 120 x 50 x 12 mm, and weighing in at just 80g, the WiPhone comes in two versions and colours. The basic edition of the WiPhone has a polycarbonate frame, while the more expensive WiPhone Pro comes with an anodised aluminium frame.