Morpheus Delta High Resolution Resin 3D Printer Unveiled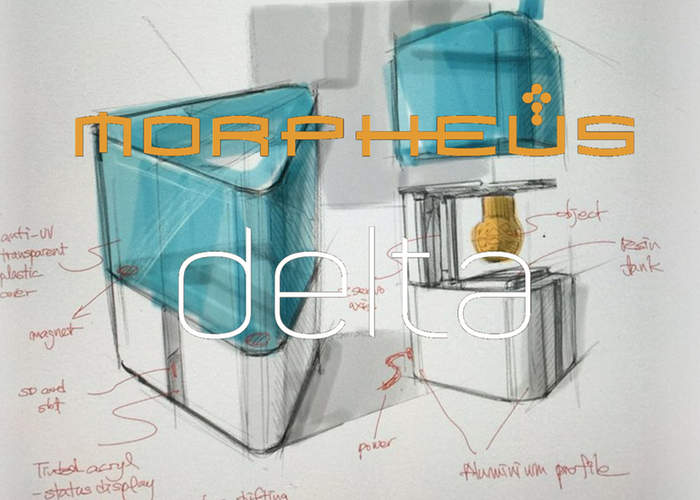 Far better than any other 3D printers in print-quality & speed, under $1,000-category. Personal Resin 3D Printer. Powered by LIPS tech…
 …that is what Morpheus Delta is promising over its
Kickstarter campaign
. Few days since the beginning and they are already beyond 300% of the requested funding!
The high resolution resin 3D printer has been specifically designed to provide exceptional quality at an affordable price and beats anything else that is currently available offering exceptional print quality and printing speed for under $1,000.
Look back in 2015, we introduced a new kind of resin 3D printing technology, called LIPS (Light Induced Planar Solidification). If you look at a schematic diagram how it works, you may think it's very similar to DLP (or SLA) technology. However it is different from other resin 3D printing technologies.
The most striking feature of LIPS technology is 'a planar light source & digital photo mask' (a LIPS engine, we called) which makes a digitally sliced image from the data into a physical layer of a printed object. It can expose the digital image to the photopolymer (resin) without any distortion caused by light intensity over the whole plane. Also, it is not expensive !
Source: Geeky Gadgets