Laser pointer robot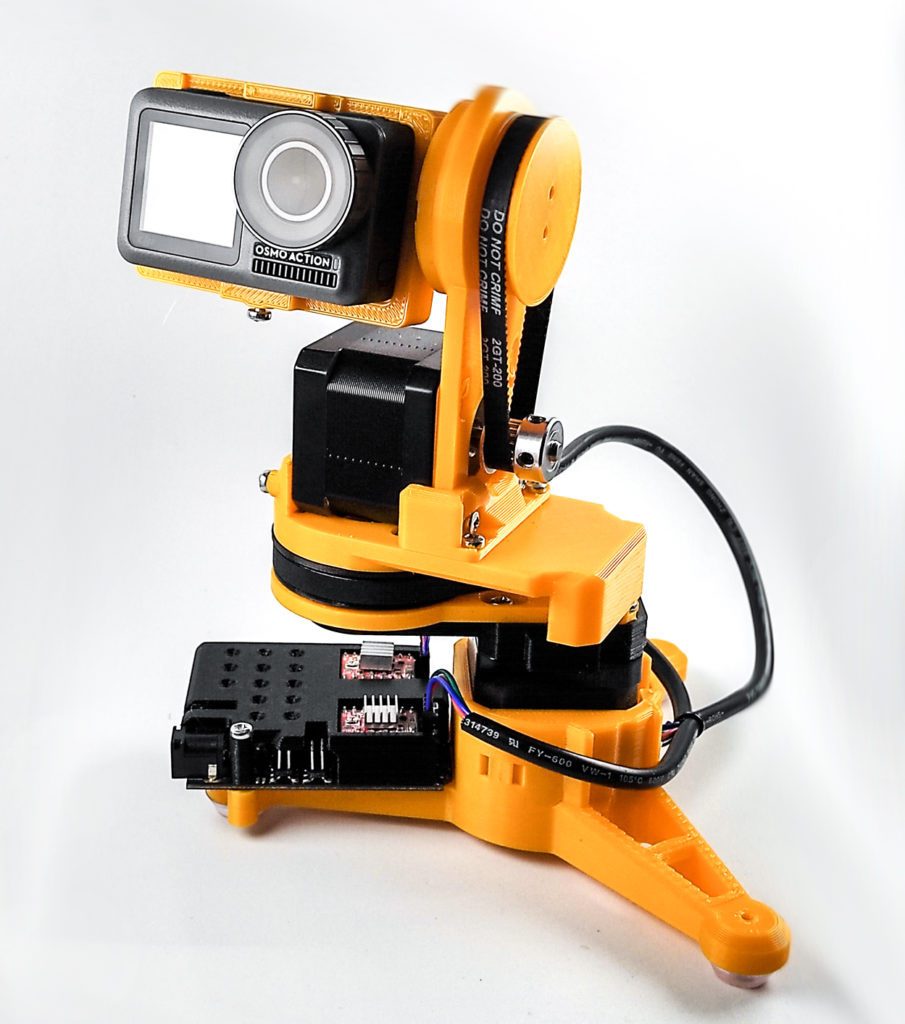 This is an OPEN SOURCE/3D printed Torch/Camera/Laser pointer Kit. Arduino M0 based and created using common elements from the Makers/ 3D printers World.
Programmed in Python.
A very accurate and fast torch pointer.
Can be controlled using an Xbox and/or PlayStation controller.
Alternatively, you can adapt its Python written control code to follow any pre-planned movement (or do whatever you want with it).
Capable of spinning up to 360° in 1 seconds with a 0,1° precision.
A laser/camera/flashlight can be mounted on it if required.
Can be controlled via Wi-Fi from up to 60m away (direct view). It uses two NEMA17 motors and timing belts to achieve that accuracy.
The construction is sturdy, and the base can be placed anywhere thanks to its "rubber feet". Want to attach it to a tripod? Doable!