Kontron's Passepartout: Raspberry Pi Based Industrial Development Kit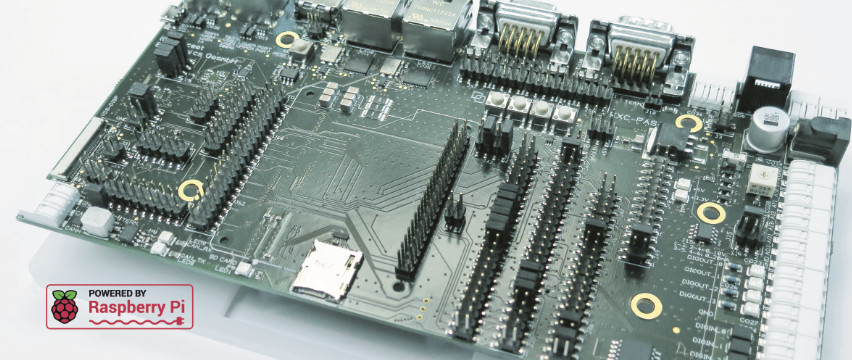 Kontron announced its first Raspberry Pi based product, the Passepartout dev kit, built upon the Linux-driven Raspberry Pi Compute Module 3 Light. The CM3L is similar to the standard module, with features including a quad-core, 1.2GHz Broadcom BCM2837 and 1GB of LPDDR2 RAM.
The kit includes a developement board according to SBC specifications, a Raspberry Pi Compute Module 3 Light (CM3L) and an SD card with the pre-configured Raspian operating system. With this offer, Kontron is meeting the requirements of development departments in various industries that design prototypes based on Raspberry Pi, but have so far shied away from industrial use of the platform due to a lack of professional support. In addition, many applications and programs that are freely available for Raspberry Pi from the Open Source Community can now be used for industrial purposes as well, without any additional development effort.
The board ships with a microSD slot and 8GB card with Raspbian pre-installed. Dual 10/100 Ethernet, 4x USB 2.0, and 2x serial ports are available along with a CAN 2.0B port. A HAT-compatible, Raspberry Pi 40-pin GPIO connector is also available.
Media features include an HDMI 1.3a port and LVDS and 4-lane MIPI-DSI interfaces. There's also a MIPI-CSI camera interface.
Applications include HMI, M2M, home automation, POS, infotainment, entertainment, portable systems, data gateways, or sensor heads.
Further information can be found in the official announcement page.