I (do), Robot: woman to marry a 3D printed InMoov robot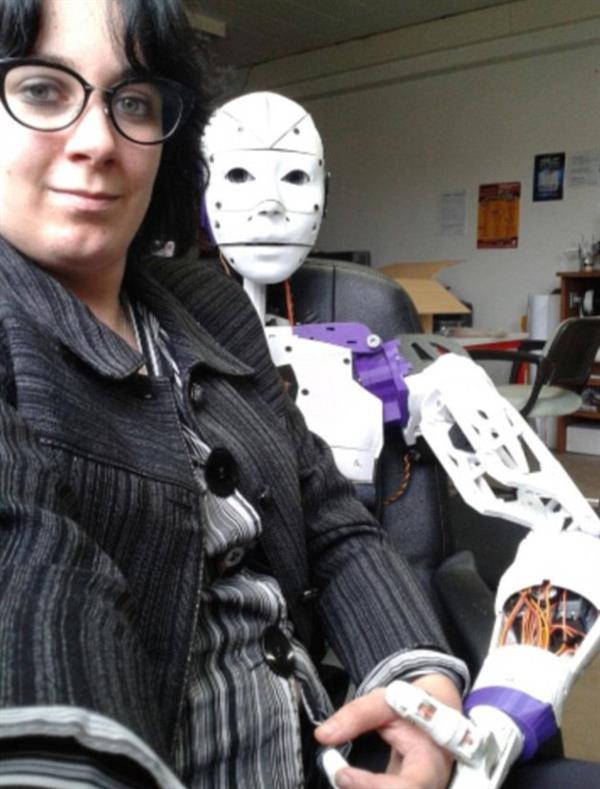 It's Christmas and this news seemed to me aligned enough with the positive and lovely mood of the moment! And as a big fan of Westworld (the tv series) I started thinking over this post…
And while we're certainly not at the Westworld stage yet, there is already some evidence of human-robot relations happening. A woman from France named Lilly, who identifies as "robosexual", has reportedly been in a happy relationship with a robot she 3D printed and has been living with for a year. The robot, called InMoovator, was created with the help of open-source technologies provided by French InMoov designer, Gael Langevin. Langevin's platform not only supplies the necessary files for 3D printing the open-source life-size robot but also all the instructions necessary to build it.

As Lilly explains, she has known for some time that she is only attracted to robots, as she realized at the age of 19 that she was not attracted to humans but rather to droids. Currently, she is engaged to her robot partner and plans to marry it when France legalizes human-robot marriage. Whether this is on the French government's agenda is not clear.

Lilly explained her alternative lifestyle to the press saying, "I'm really only attracted by the robots. My only two relationships with men have confirmed my love orientation, because I dislike really physical contact with human flesh."

As mentioned, Lilly built InMoovator for herself using open-source technology and 3D printing. While it is not clear what the robot is actually capable of (in terms of movement, speaking, etc.) it does bear a human likeness, especially in the eyes. Lilly is reportedly a roboticist in training.
Will you marry a bot? Happy Christmas Eve!
Source: 3ders.org