How to Increase the Data Storage Capacity of Your Pi: USB to mSATA Converter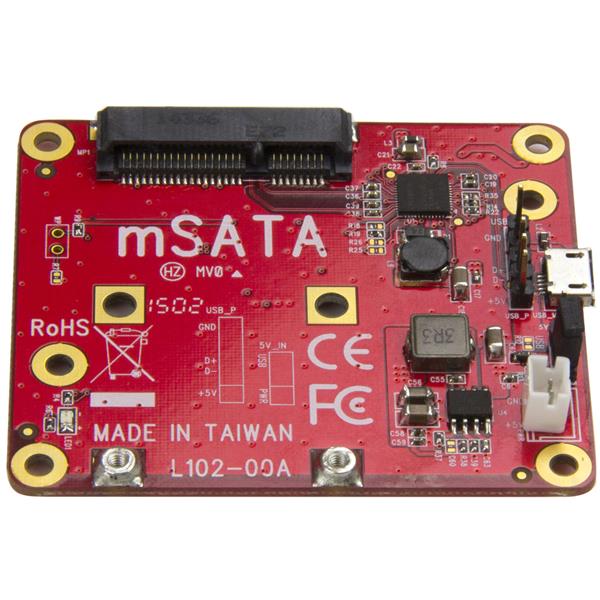 StarTech USB 2.0 mSATA converter allows you to overcome data storage limitations by enabling you to connect an mSATA drive through your board's USB-A port.
The mSATA converter supports all models of Raspberry Pi as well as other development boards and is available to purchase for around $32. Compatible with SATA I, SATA II and SATA III drives, the converter is easy to install and doesn't require any device driver installation.
It's the perfect addition for development-board based applications such as surveillance, media players and servers, digital signage and IoT/automation solutions. It allows you to utilize your mSATA drives with your development board, and take advantage of the small form factor of mini-SATA, ideal for applications with space limitations.
Raspberry Pi USB to mSATA Converter package contents :
1 x USB-A to Micro-B Cable
4 x Standoffs
4 x Nuts
4 x Screws
2 x mSATA Mounting Screws
1 x Quick-start Guide

For more information, please visit StarTech's product page.