How to Grow Your Salad With a Rotating Hydroponic System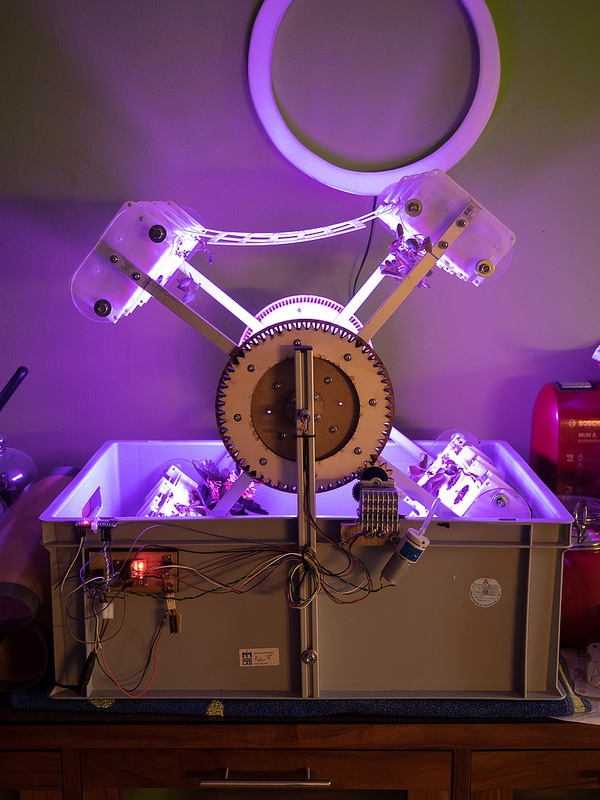 Hydroponics is an effective way of growing plants indoors through the use of water medium and artificial lighting. It often involves having a system to raise and lower the water level around the plants to let the roots breathe, however this can require some non-trivial plumbing.
Peter Fröhlich, though, decided to go a different route, and came up with a device to physically raise and lower the plants using a large wheel, resembling a sort of Ferris wheel for plants.  By rotating the wheel slowly, each pod spends a certain amount of time submerged, and a certain amount of time in free air. This allows the water level to remain constant and only the pods need to move.
The frame itself is a plastic bin he purchased at a local hardware store, while the wheel and its arms were made with components lying around his lab and other laser-cut parts. To make this interesting setup turn, he used a stepper motor from an old printer, controlled by an Arduino and stepper driver.
If you like this alternative farming method, click here for further informations.