Happy Open Year! Top 10 OpenSource projects
A new year started, leving behind a 2015 rich in many projects, innovations and new opportunities offered by the open source hardware community.
We hope that this year will be even better, and that will be another year of consolidation for the open source hardware community and also for Open Electronics.
Fans who follow us are growing, this means that are more peolpe who appreciate our work and of the entire community. For this we'll continue to do better and to believe in our mission.

Here the most read articles of 2015
Make our programmable controller comunicating remains a priority for our users. Have a good list of possibilities to connect and communicate, it means to have great chances of creating IoT devices.
If you need to make communicating your controller, if you need wifi instead a bluetooth connection or if you need to know all the technologies that you can use on your board, look here!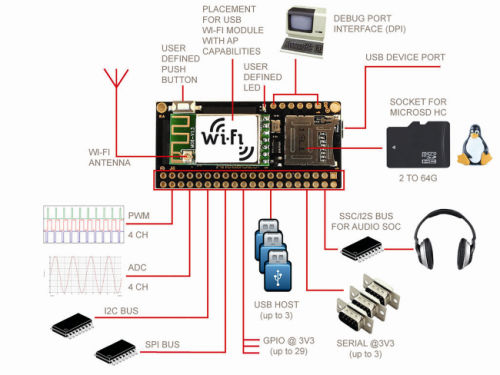 If you're searching a professional board based Gnu/Linux user experience, with support and "open" instruments , Arietta G25 can be your choose. A few low-cost board in a small size, higly customizable for embedded professional use. You can discover its characteristics here.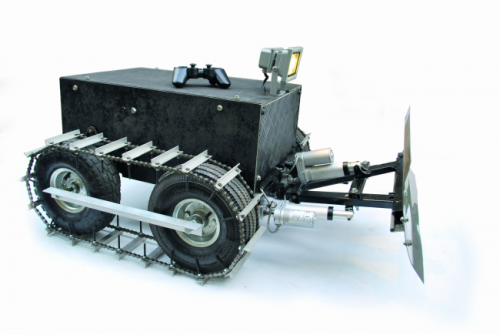 Despite global warming, our visitors seem after all, interested in shoveling their own backyard, and this can not but be pleased.
Our "Snow Plow Bot" it's a real caterpillar robot controlled trough a Plastation 2 controller.
This is the right example to demonstrate the relevance of shared technologies promoted by open electronics. The open source hardware and the sharing of projects can actually make life easier, solving problems of daily life and why not, with commitment and fun.
This detailed guide will guide you completely in the construction of the robot and despite the complexity you will be amazed with the result. We can only wish you a lot of snow!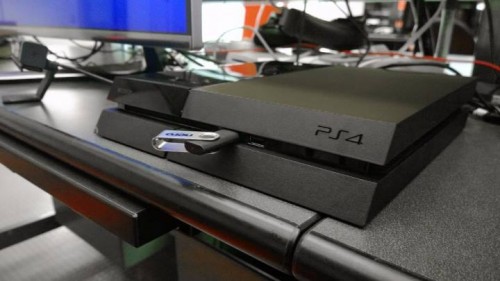 Often circumveting a protection, hacking a device, using software or hardware improperly it's illegal, and the law is hard on the many curious who with their high knowledge "test" these mechanisms.
That these methods reflect, however, incredible knowledge above average, or that we can grow in the centers of study it's a fact, and report this news is more than legitimate.
This time to break the game protection seems to have helped our loyal Raspberry.
Is it the turn of a new becoming for our devices?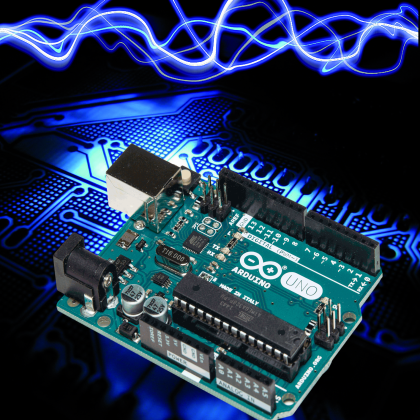 Altough Arduino it's now univesally recognized and it's between prototyping platforms most used by professionals and hobbyists, his doubts and problems with its power supply remain.
This guide will helps many fans who avoid dangers and problems and it'll dispel all doubts about it.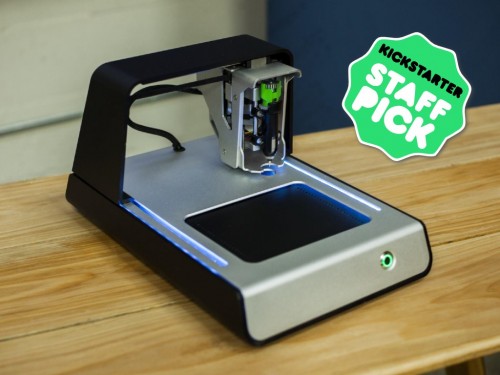 There are many possibilities if it is our intention to produce home made pcb, as well as reliable and inexpensive methods, or other methods if we wanted to do it automatically, by modifying a 3D printer or building a pcb mill.
However, often the configurations and settings are not as easy as they may seem. So why not look for alternatives? Voltera, a pocket circuit board prototyping could be one.
Voltera can print prototype circuit board, dispense solder paste, and reflow! And your pcb is ready!
After winning a crowdfunding on Kickstarter campaign, now you can order this incredible machine only for 2,199€.

Developing projects on Arduino board it should be now a fairly common practice, and it should be required as a skill in the skills of a programmer, a necessary step to learn how to code and develop concrete projects, especially in the IoT branch.
However, especially to develop good quality and above all very complex projects, the Arduino IDE could be inadequate.
If you're searching a development platform that both visually and technically attractive and that facilitates the development process, in this case Embrio, could do the job.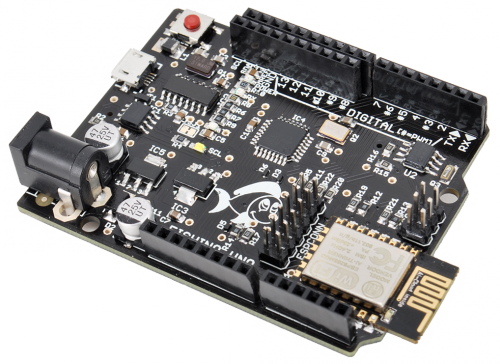 We could not forget one of our flagship products: the Fishino Uno!
For those who still don't know it, this small and incredible board it's not a clone of the famous Arduino Uno, it's much more!
It has a built-in WiFi module to connect to an existing wireless network or to create another, Micro SD card interface integrated, integration of an RTC (Real Time Clock, real-time clock), strengthening of the power supply section to 3.3 Volt, adding an offset connector. These are among the most important features that made it immediately appreciated by makers, ready easily and without great expense and effort to the IoT world.
Incoming many news about Fishino including the arrival of the "brothers" Fishino Mega and Fishino Guppy, so dear fans stay tuned!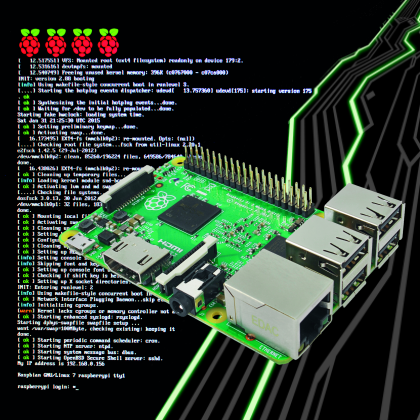 On the desk, switched on, working, calmly, and cold it is processing our applications written for the previous Raspberry Pi model… with eye-rolling performances. We are talking about Raspberry Pi 2. Same aspect of version B + but a heart with four CPUs and one GB of memory.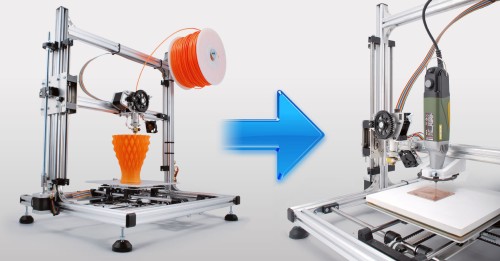 Last but not least is our 3Drag. Its success it's undeniable. Just look at the incredible number of mods, fix, hacks that we can find online.
that you can find here and here.

Its ease of use, installation, modification, reliability and its interchangeable tool, have made it versatile capable of printing even the chocolate or milling pcb. The dream of any enthusiast.
It's a project that we are confident will continue to surprise us, especially because it's collaborative and because the open source hardware community and our follower will continue to improve it.
The 2016 it's already started, and makers, hobbyists, inventors and the entire community is already at work and who knows what we can expect.
And you? What are you waiting for? Submit your project
Happy new Year from Open Electronics!