Halloween tunnel lamp – modding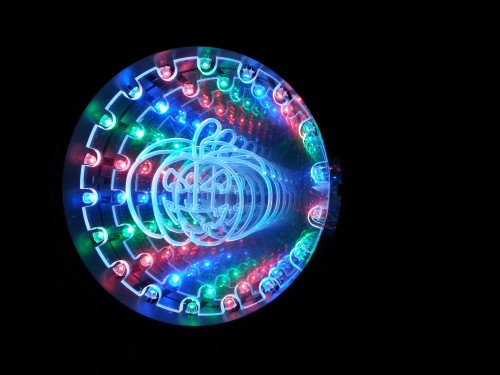 There is a new project for halloween.
This is a small modification to a lamp with tunnel effect commercialized by Velleman.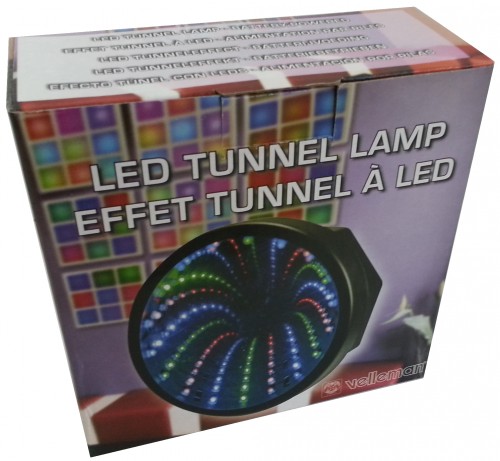 There are different types and colors of this lamps, we chose this one because is very simple to find.
The model that we modified uses 18 LEDs (red blue and green) and two fake mirrors to create the tunnel effect.
The lamp includes different lighting effects with a functions of faders between one color and another.

The change we are proposing involves the use of a CNC machine to work the plaxiglass.
On a plate of 4mm thickness we have lanced with a drill 1.5 mm and a depth of 3 mm an Halloween pumpkin.
You can engrave what you want: ghosts, monsters, skulls etc..
The effect is anyway granted.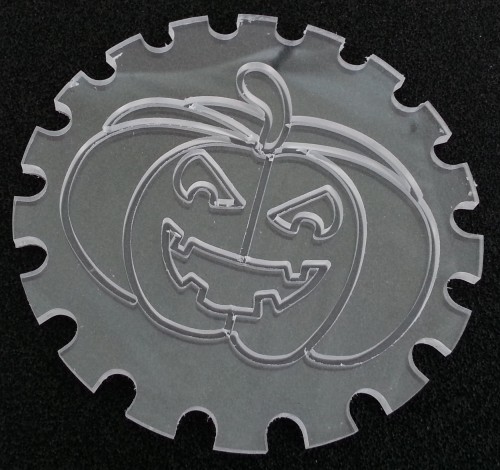 To raise more light possible by individual LEDs, the plexiglass has been worked to obtain the joints for the different colored LEDs.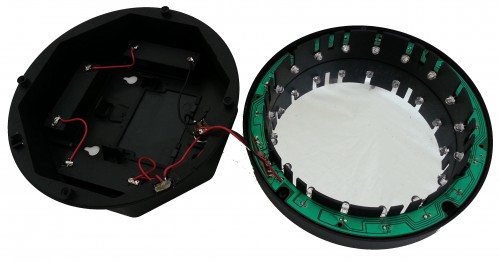 After opening the lamp tunnel we can fit our plexiglas plate being careful to line up all the LEDs.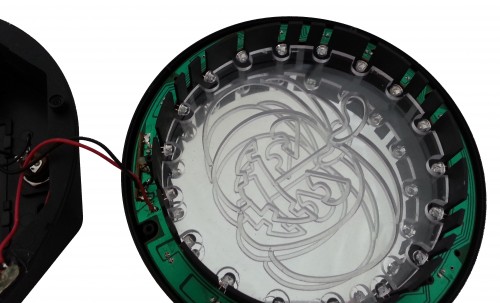 We close now the lamp and insert the batteries or connect the AC adapter.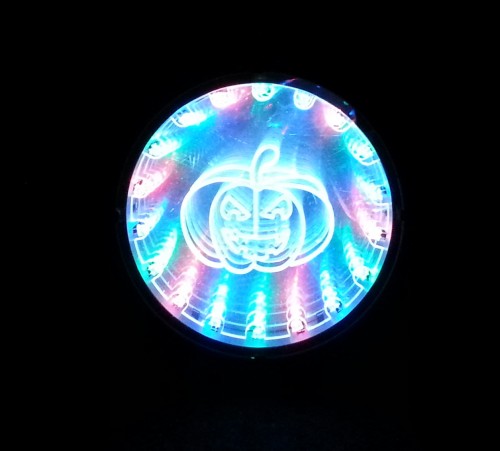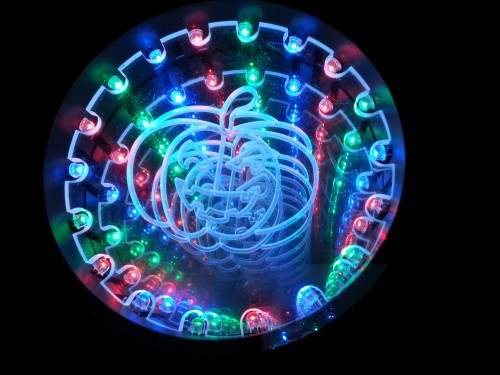 Effect insured.