Get Free SMT assembly with JLCPCB
Sponsored by JLCPCB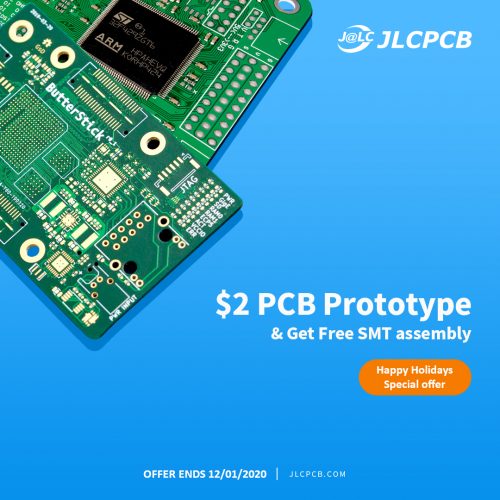 Happy Holidays Special Offer

We at JLCPCB want to thank you from the bottom of our hearts for being our customers! We appreciate our every client and want to give you more opportunities to save money and try our SMT assembly service for free.

$2 PCB Prototype & Get Free SMT assembly

Have your PCBs manufactured for only $2, and get free SMT assembly before 12/01/2020.