Gameduino 3X Dazzler – HDMI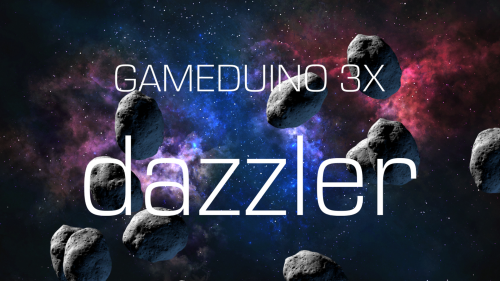 The Gameduino 3X Dazzler is an Arduino-compatible shield that outputs HD picture and sound to any HDMI display or TV.
It combines a powerful BT815 embedded GPU with HD audio/video output over HDMI.
The Dazzler is ideal for game designers using Arduino or CircuitPython, makers who want rich, responsive data and text visualizations, and anyone who wants superb visuals for their Arduino project.
It's available both as an Arduino module and as a stand-alone module for OEMs. It is entirely open source, both hardware, firmware and software.