Find industrial parts instantly using 3D shape
By
Staff
on April 15, 2013
We are harnessing the power of next generation 3D search to revolutionize the way you source parts. We provide a tool that makes this critical process rapid, accurate and cheap. (It's faster, better, cheaper!)

Our philosophy is, if "a picture paints a thousand words", then "a 3D model contains a thousand specs"!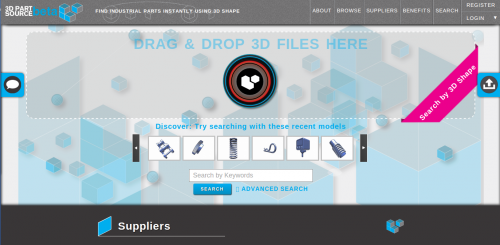 A new website/marketplace aims at making mechanical parts sourcing easy! A very interesting proposition.
Find industrial parts instantly using 3D shape.