DIY a Quick Weather Station Using the Raspberry Pi Sense HAT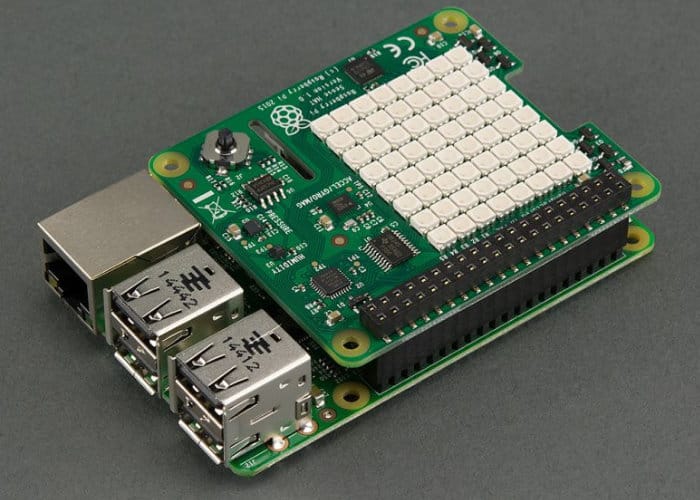 The maker John Wargo has recently published to the ITPro website a new tutorial to create your very own connected Raspberry Pi weather station.
The tutorial shows a quick approach to creating a connected Raspberry Pi whether station using the official Raspberry Pi Sense HAT.
"Although the Oracle Weather Station Kit is not available publicly, there are other options that deliver a similar HAT-experience, most notably the Raspberry Pi Sense HAT which, once plugged atop your Pi, gives you an 'Astro Pi', complete with sensors that can monitor orientation (yaw, pitch & roll) via an accelerometer, 3D gyroscope and magnetometer, pressure, humidity and temperature, as well as fronting an LED panel that can display pretty much anything you want."
Thanks to the Pi Sense Hat you are able to quickly set up a connected weather station monitor that allows you to setup a station via the Weather Underground website. By default the application will start collecting data and uploading it to the Weather Underground every 10 minutes although you can tweak the settings to adjust this if you prefer.
"The basic equipment you'll need is a Raspberry Pi 2 or 3, a Pi power supply, a Micro SD card (or SD for older Pi's), a Sense HAT and some species of Pi case to hold it all together. If you plan to measure outdoor temperatures and humidity – perhaps from a windowsill or covered porch – then a weatherproof case would be a good idea at a minimum. It's also worth considering getting a Pi 3 if you're buying specially for this project, as the Pi 3 has inbuilt Wifi, which will save running Cat5 Ethernet cabling to your porch."