Chatterbox Pi, the Alexa Development Board Designed for the Rpi Compute Module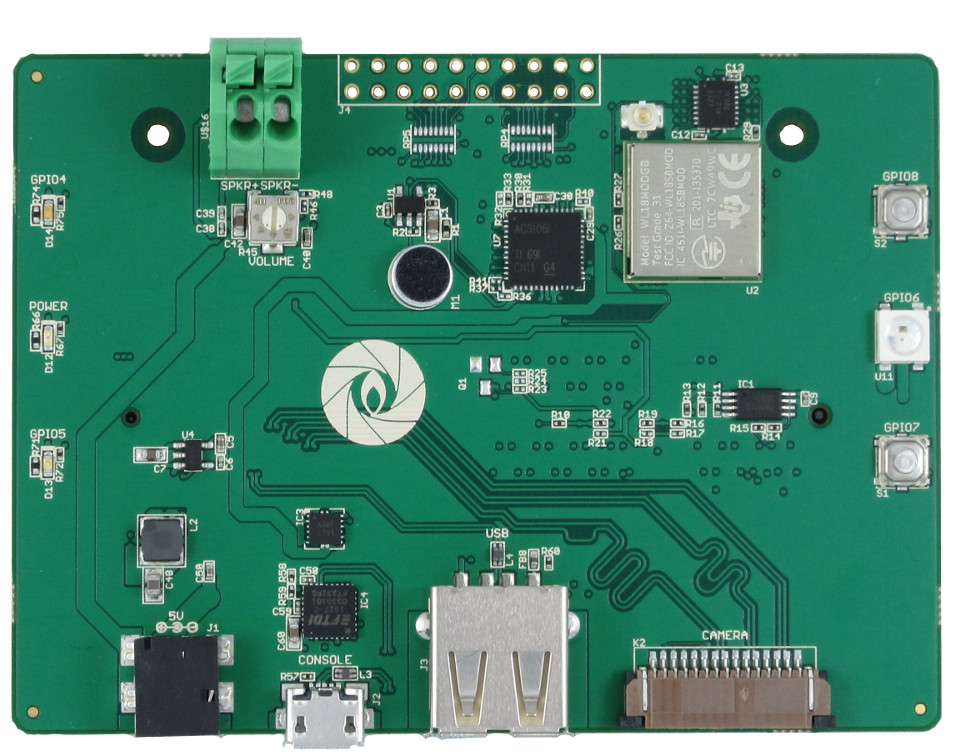 Gumstix has developed a variation on its recently announced Chatterbox for the Colibri iMX7 that is instead powered by a Raspberry Pi Compute Module. The board has been designed in Geppetto and it's fully customizable online. The Linux-powered audio board is is a feature rich development platform for AVS skills (Amazon Alexa Voice Service). Exciting features, such as 15-pin CSI 2 camera connector, RGB LED, WiFi, and Bluetooth, as well as a 20-pin GPIO header make the Chatterbox Pi an ideal home assistant development board.
The $116 RPi Compute Module version is designed for creating wake-word or push/hold button activated AVS voice services on devices including smart speakers, smart home and IoT devices, router and gateway devices, sound bars, and set-top boxes. The board complies with Amazon's AVS Functional Design Guide, and ships with a pre-loaded Linux image.
The Chatterbox Pi come ready to use for prototyping or designers can easily copy and modify the board design in Geppetto® D2O to create their own custom Raspberry Pi Compute Module AVS or IoT design in a few minutes.
It appears you can use the new board with either the original Raspberry Pi Compute Module or the Raspberry Pi Compute Module 3 (CM3).

Features are listed below:
Micro B USB Plug
SODIMM Connector
FCI 15 pin FPC connector
Connector (Power Jack Medium)
USB Standard A Jack
Single Channel 2.5 W Audio Amplifier
FTDI FT232RQ USB UART Interface
Stereo Audio Codec
TI WiLink8 WL1831
Microphone