Barilla experiments with 3D printing Pasta
By
Staff
on January 14, 2014
So, apparently, the Italian Barilla, world top pasta seller, is seriously embracing 3Dprinting to allow even more creativity in pasta design and also encourage on-site pastamaking vs packaging and global distribution. Did you ever thought distributed manufacturing could start from pasta?
Still, there is something appealing about Barilla's idea of calling ahead to your Valentine's Day dinner spot and arranging rose-shaped pasta noodles. Will that be enough to drive a shift in the food industry? Barilla hopes to have a prototype ready to pitch to buyers as soon as possible.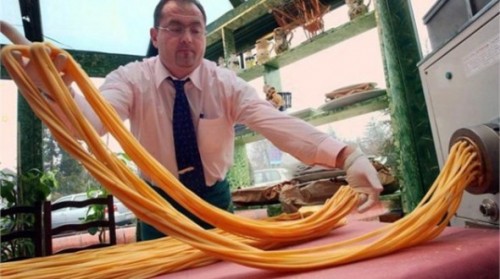 Photo from Geeks.com
World's biggest pasta maker wants restaurants to 3D print your food — with their cartridges | News | Geek.com.