AMAKER says it's first Dual ARM Open Source 3D Printer
Just another Open Source 3d printer debuts on kickstarter. This time the selling point should be the readiness to integrate next generation boards: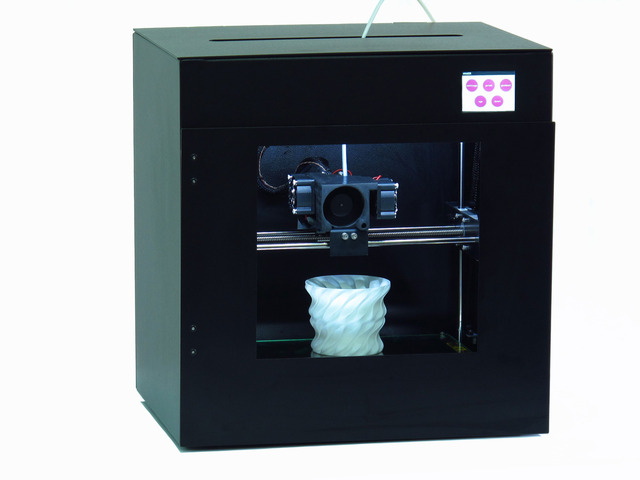 Dual ARM design

AMAKER is designed from scratch to include next generation controller boards. Just as humans have a left and right brain, we designed our controller to mirror two sides of the brain. The left side of the controller uses one ARM chip to control all motion calculations, thermal control and sensors. The right side uses another ARM chip to handle the user interface. This allows simultaneous processing of both motion control and the user interface during printing. 

This is a major step change in technology from a single 8bit MCU (commonly found on desktop 3D printers available in the market) to a dual ARM 32bit processor. The dedicated ARM (power-efficient processor) can make the system more efficient and more responsive to events. 
via AMAKER: World's First Dual ARM Open Source 3D Printer by AMAKER — Kickstarter.