ALio : New Hardware Prototyping Platform
ALio Proto Board is a prototyping board designed for electronic hobbyists who want to make prototypes containing SMD and through-hole components without using an extra breakout board. ALio is compatible with the traditional proto board while including all the features and benefits of traditional proto board.

ALio lets you freely attach SMD component in any location or direction, so you can forget about using an extra SMD breakout board; ALio fits almost all SMD components. ALio is great for beginners, since it is easy to solder and allows you to move your bread-board project to a permanent proto board project.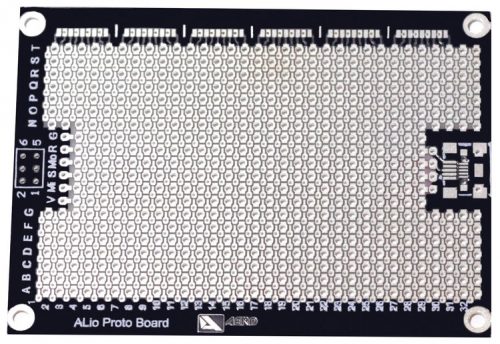 WEBSITE:
https://www.crowdsupply.com/aerd/alio-proto-board