WrisText: one-handed text entry technique for smartwatches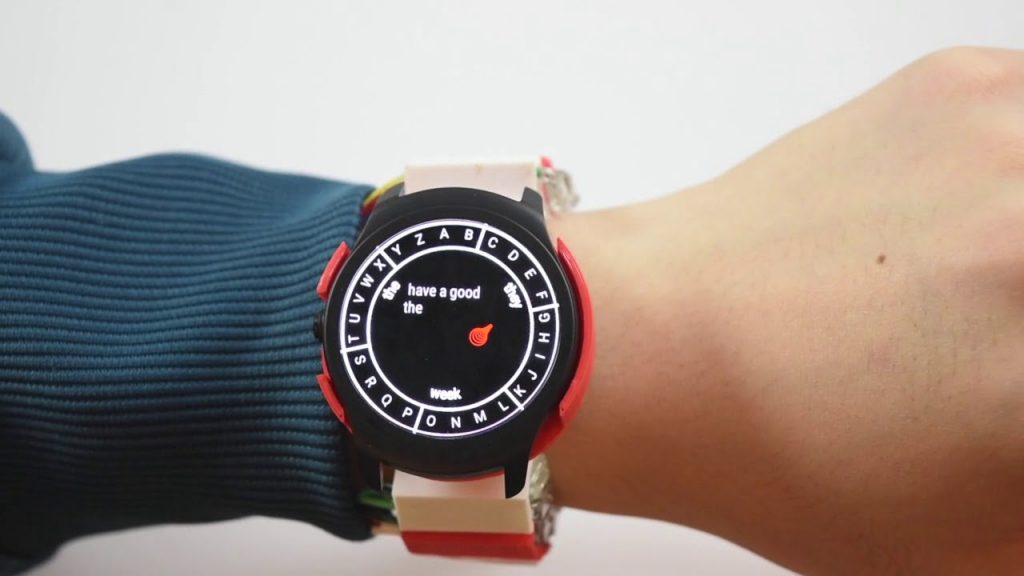 Smartwatches can keep us informed of incoming information at a glance, but responding still takes the use of another hand, potentially occupied by other tasks. But something is about to change thanks to the WrisText system.
We present WrisText – a one-handed text entry technique for smartwatches using the joystick-like motion of the wrist. A user enters text by whirling the wrist of the watch hand, towards six directions which each represent a key in a circular keyboard, and where the letters are distributed in an alphabetical order.
As letters are chosen by the movement of one's wrist, possible words are displayed on the screen, which are then selected automatically, or by rubbing and tapping gestures between one's finger and thumb. 
The prototype employs an Arduino DUE to pass information to a computer, along with proximity and piezo sensors to detect hand and finger movements. 
Further information can be found on Dartmouth College website.