3D printed 'SelfieBot' goes open source to encourage student robotics
By
Staff
on April 8, 2016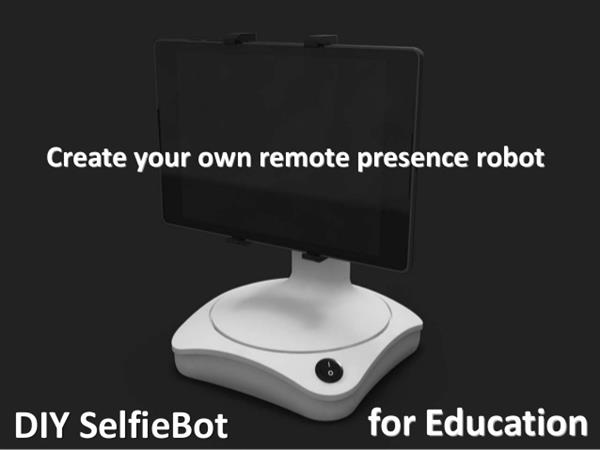 The team behind the 3D printed 'SelfieBot' has open coded its smartphone telepresence robot for schools and universities, to encourage students and young makers to build their own versions. SelfieBot remains available to buy either as a DIY kit or pre-assembled device.
Last year, a Russian American robotics startup named Endurance presented the 3D printed SelfieBot as the ideal solution to all your handsfree selfie needs. Far more than a 3D printed stand, the smart machine promised to transform your handset into a mobile driven robot by providing biplane rotation of a mobile device and by tracking a speaker's face using Google API and its dedicated app. Automatic motion tracking, remote camera orientation, and a host of other high tech features made the SelfieBot an incredibly useful device for a range of video applications, including conferencing, time-lapse videos, and more.
A recent announcement from the Endurance team sees the SelfieBot taking big, mechanical strides in a new direction: education. While the 3D printed device was originally being sold by the team as a DIY kit or prefab device—it remains available to preorder for $199—the entire SelfieBot, from its Android and microcontroller code, to its 3D printing files, to the list of individual off-the-shelf components needed to built the smartphone robot, has now been made open source for educational institutions.

Source: 3ders.org