3D Printed Sega Dreamcast Raspberry Pi Case with Cooling Fan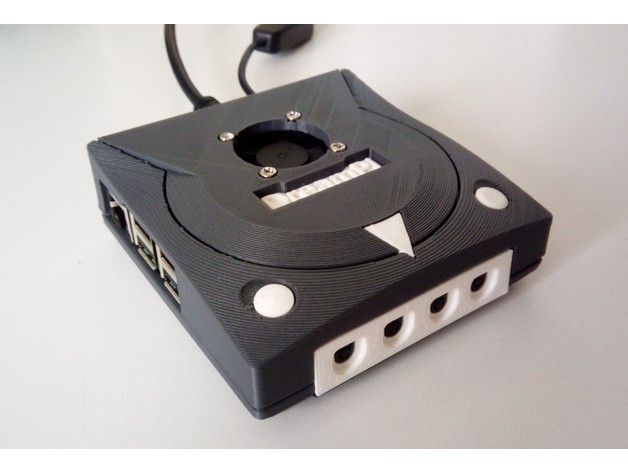 FoxTail has recently released via Thingiverse website the 3D printing files of its Sega Dreamcast Pi Case, allowing anyone with access to a 3D printer to replicate the case to protect their own Raspberry Pi SBC.
The iconic Sega Dreamcast case supports the Raspberry Pi B+ / 2 / 3 systems, and is also equipped with an additional cooling fan aperture that allows you to fit a 30mm x 30mm x 10mm cooling fan, powered by the GPIO pins from the Raspberry Pi.
FoxTail wants to draw your attention in printing the Top part of the case:
"You must use a Raft + Supports to print the Top part (cannot be printed without supports) / You must use a Raft to print the Bottom Part. If you don't use rafts (or a heatbed), the deformations (warping) will be visible when you assemble the case.
All the little parts are decorative and must be glued on the case."
If you are searching for a distinctive case to protect your Raspberry Pi, I think It could be perfect!

Please, visit the Thingiverse page for more information.