Yanshee: The Open-Source Robot Combines AI and Advanced Functionalities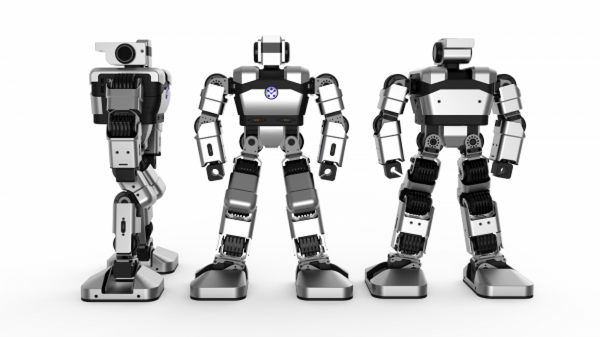 Unlike educational robots on the market that merely focus on action programming and voice interaction, YanShee is an all new educational robot designed to upend some traditional notions about traditional education. It's aiming to play a major role in robot and AI education. YanShee will mainly be used in colleges or as a platform for robot fans. Its accompanying curriculum promotes students' abilities at all levels in preparation for various carreers.
Yanshee, combines an advanced AI interface, a programmable Raspberry Pi card, and a host of sensors and functionality which create the ultimate open-source platform for educators, students, and robot enthusiasts to learn, experiment, research, and engage with.
UBTECH Robotics announced Yanshee just few days ago with the following words:
"We are proud to present Yanshee as one of the inaugural products coming out of our newly formed Education Division," said Jeff Piontek, Head of Education, North America, UBTECH. "In keeping with our mission to transform education through robotics, Yanshee has been developed in parallel with a rigorous, standards-based curriculum. Educators will be provided with appropriate guidance and support to maximize an investment in this high-tech classroom assistant. Yanshee will add personality, emotion, and real-world connection to robotics and coding, creating a high interest, active-learning environment for our students."

"We see amazing possibilities for innovation with the addition of Yanshee to our family of Robotics products," said John Rhee, General Manager, North America, UBTECH. "Through partnerships with schools, educators, and parents, we are working to ensure that all students have increasing opportunity and exposure to hands-on experiences, intentionally designed to move complex concepts from STEM curricula out of the abstract."