Wifi and Bluetooth in a Raspberry Pi Smart Watch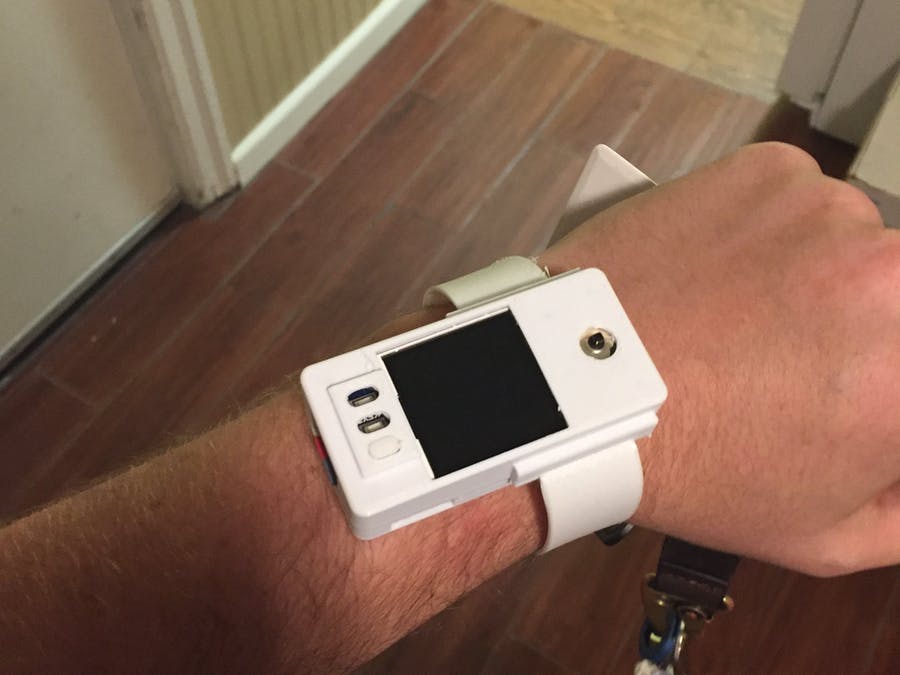 How great would it be to wear a DIY Smartwatch?
Maybe it was the first thought of Tylersuard, the maker of this project.
In practice, the maker explains that this smartwatch was created to impress a friend at work and the headers from the Raspberry Pi Zero W have been soldered upside down making them a perfect length to connect to the top of the Waveshare 1.33 inch LCD screen.
The smartwatch is equipped with wireless and Bluetooth connectivity and uses the miniature and recently launched Raspberry Pi Zero W mini PC together with an LCD screen and a custom-designed and 3D printed enclosure.
If you own a 3d printer, the only hardware you need is:

Waveshare 1.44 inch LCD Hat
Raspberry Pi Zero W
4 x 2mm screws and nuts
4 x 3D Printed Spacers
3D Printed Enclosure
For more information you can refer to the Hackster.io project's page.