UDOO Neo: IOT and desktop computing for $50
By
Staff
on March 14, 2015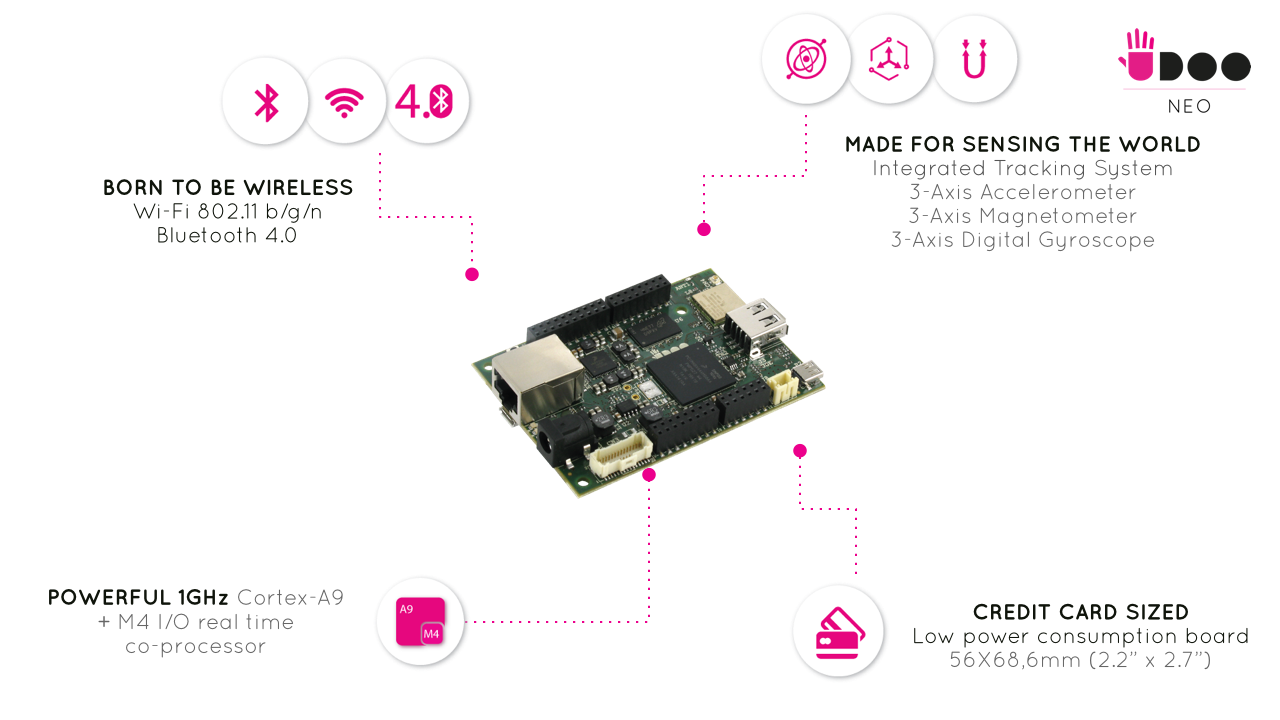 UDOO released a new interesting board, announced at EmbeddedWorld 2015. Price point should be less than $50!
Hi UDOOers,

today's the day we pull out the rabbit from the hat. Since this idea came to us in a flash we have been excited, thrilled, and eager to show you the new child in the UDOO family. As you may have guessed, the rabbit is a new Single-Board Computer, born to be the wireless playground specifically created for the Internet of Things.

And it's name is UDOO NEO. We are very proud to announce it today, because this Single Board Computer is based on a new processor designed by Freescale which is going to be released exactly today. You may understand our excitement! It's been a race against time, but we finally managed to succeed. But let's go straight to the point. I guess you are all curious about the UDOO Neo!
check the full specs at UDOO Neo.