Ubuntu Core OS is now available for Raspberry Pi Compute Module 3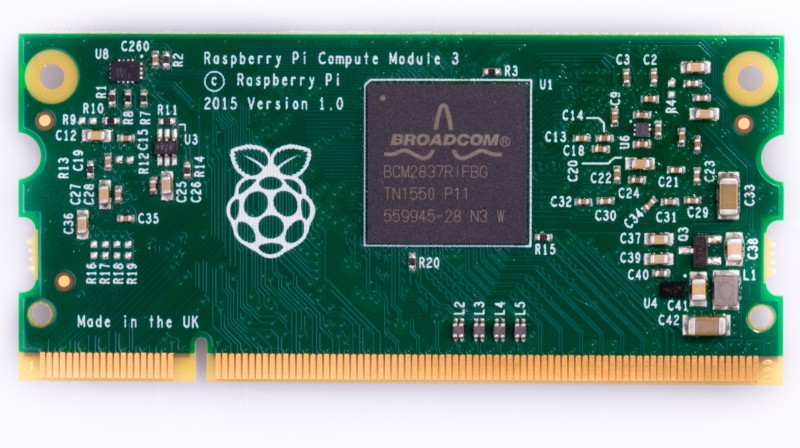 Engineered as a micro-version of the Raspberry Pi 3 SBC, the Raspberry Pi Compute Module 3 (CM3) device was announced back in January to provide a general-purpose, cost-efficient and more simple single-board computer that can be easily slotted in and out of any device using a standard DDR2 SODIMM connector. It's powered by the BCM2837 processor used in the Raspberry Pi 3, has 1GB RAM, and ships with a 4GB of flash storage. However, it doesn't offer built-in Wi-Fi connectivity.
Canonical and Raspberry Pi Foundation have announced the official availability of the Ubuntu Core operating system, a barebone version of Ubuntu Linux designed for deployment in embedded and IoT (Internet of Things) devices of all sizes and shapes.
This news doesn't mean you'll be able to run a fully-fledged Ubuntu desktop on the CM3. But this barebones version of Ubuntu will be just the ticket for tinkerers, makers and developers toying about with IoT (Internet of Things) ideas.
"Gaining official support for Ubuntu Core is highly significant for our Compute Module 3. It opens up a huge community of developers keen to leverage Ubuntu's particular advantages in the IoT world; its resource-efficient footprint, versatility, and industry leading security benefits," says Eben Upton, CEO at Raspberry Pi.
The CM3 with Ubuntu Core allows developers to create new IoT products and connected devices, as well as offering a potentially smaller and more efficient replacement for some devices which are powered by the larger Raspberry Pi boards.