Tomu Open Source Development Board Easily Fits In Your USB Port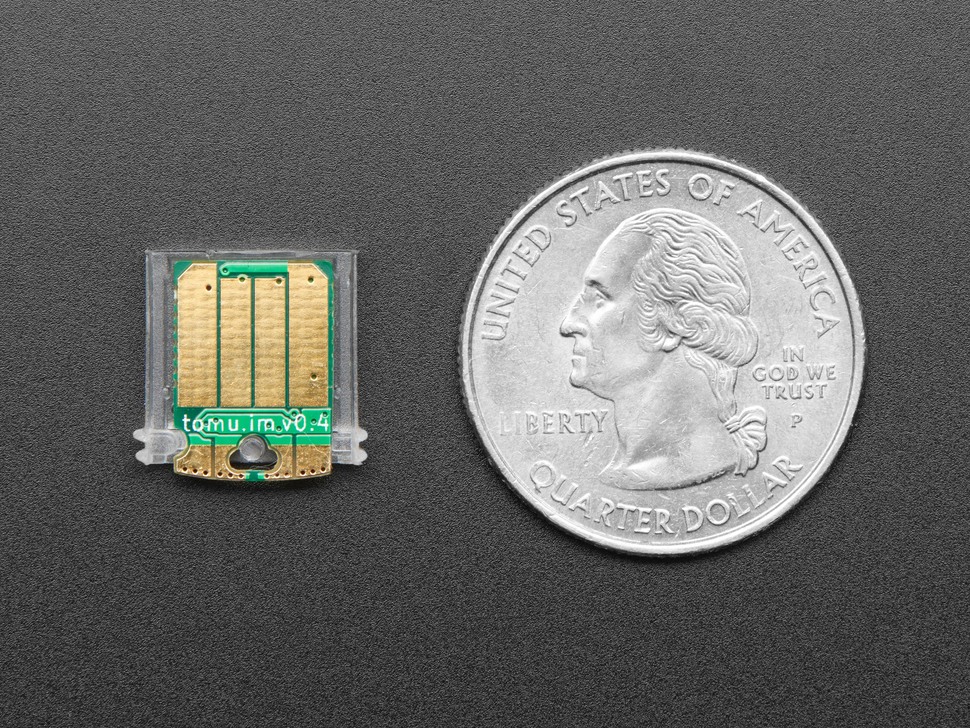 Developers, makers and electronics enthusiasts searching for a miniature open source development board may be interested to know that the Tomu is now available from the online Adafruit store.
Tomu is based on Silicon Labs Happy Gecko EFM32HG309 Arm Cortex-M0+ microcontroller that runs at 25 MHz. It sports 8 kb of RAM and 60 kb of flash onboard. In spite of the small size, it supports two LEDs and two capacitance touch buttons.
Once you plug in this little computer, it can simulate a hard drive or mouse, send MIDI data, and even blink quickly. Tomu is a completely open source project that can act as a Universal Second Factor security token. The hardware is fully documented, and the bootloader and other code can be accessed on GitHub.
Technical Details:

CPU: Silicon Labs Happy Gecko EFM32HG309
Speed: 25 MHz ARM Cortex-M0+
RAM: 8 KB
Storage: 64 KB Flash
Connectivity: USB 2.0 FS
Buttons: 2
LEDs: 2 (red + green)
Components: Literally 12 parts + PCB – comes fully assembled
GitHub repository
Product Dimensions: 13.0mm x 10.0mm x 1.5mm / 0.5″ x 0.4″ x 0.1″