Table Lamp or 3D Printer, That is the Question!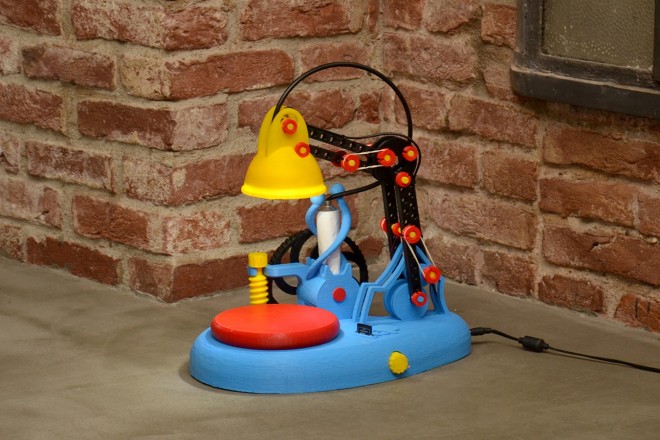 The Tiger Q3D 3d printer was born from a partnership between Flying Tiger Copenhagen and Politronica and is the first table lamp and 3d printer into a single form. The q3d's arm moves with precision using wires and cords which interact via the plate's rotation.
Inspired by the iconic lamp LUXO L-1, created in 1937 by the Norwegian designer Jac Jacobsen, the "innovative" design reveals its double function, not only a printer but also a table lamp. The q3d electronics has its heart in the very Italian Arduino and presents a carefully optimized firmware based on open source library system.
Furthermore, the true innovation of q3d is in the printing technique: just like any FDM 3D printer, it extrudes material, but in this case it is not a molten plastic, but a polymer that, unlike the photo-hardening polymer so far used in 3D printing, it hardens with the white light emitted by a common LED light bulb.
Its print area allows the creation of objects with dimensions of 80x80x120 mm, created exclusively with Flying Tiger Copenhagen using virtual reality modeling techniques. For a hands-on learning experience, the q3d kit comes in a kit. This is in line with RepRap philosophy, and it can be assembled with the ease of a Meccano kit, making it accessible to all users.