Sunflower Shield – 3.5" HMI Display for the Open Source Community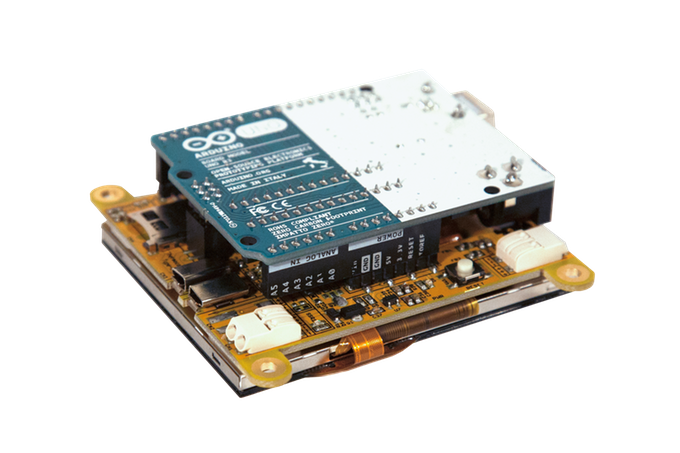 Bridgetek's Embedded Video Engine technology is gaining more traction within the global open-source community, as well as with larger OEMs. The latest of  integrated graphics controllers is the Sunflower Shield.
Using the FT813 EVE IC, the Sunflower Shield allows makers to add a touch-enabled premium quality 3.5″ (QVGA) TFT LCD display, to their Arduino projects. With the ability to render 24-bit color content in either landscape or portrait orientations, plus support for smooth 60fps animations, this compact board has a 5-point multi-touch capacitive touchscreen for delivery of intuitive operation and compelling user experiences.
The Sunflower Shield is compatible with a wide range of Arduino and Arduino clones (Uno, NerO, Leonardo, Mega 2560), however there are some which are not compatible. The Sunflower Shield requires 5V to be supplied from the Arduino itself, and some Arduino clones, specifically 3.3V versions such as the Arduino Pro 3.3V, feature 3.3V on the pin typically specified as being 5V. These 3.3V varieties are not compatible as 5V is required for the Sunflower Shield itself.
Below some Sunflower Shield strengths:
Premium Multi-domain Vertical Alignment (MVA) TFT Display
Easy to use 5-point Multi-touch Capacitive Touch Screen
High Brightness White LED Backlight (660 cd/m2)
Supports Portrait and Landscape Display Mode
Smooth Animations at up to 60 frames/second
LED Driver with Pulse Width Modulation (PWM)
True 24-bit Color
On-board Bridgetek FT813 Graphics Controller IC with Display, Touch and Audio Functionality
On-board Pulse Width Modulation (PWM) Audio and Speaker Amplifier
Terminal Block with Push-Buttons for Driving an External 8Ω 1W Speaker
Micro-SD Socket for Application Storage
On-board Maxim MAX31855 K-type Thermocouple Amplifier (-200°C to +700°C with an accuracy of ±2°C)
On-board Thermocouple Contacts to Accept a Standard Thermocouple Connector
Terminal Block with Push-Buttons for Solid-State Relay (SSR) Control
4 x 3.2mm Mounting Holes Enabling Standard M3 or #6-32 Screws