Stepper Motor + Driver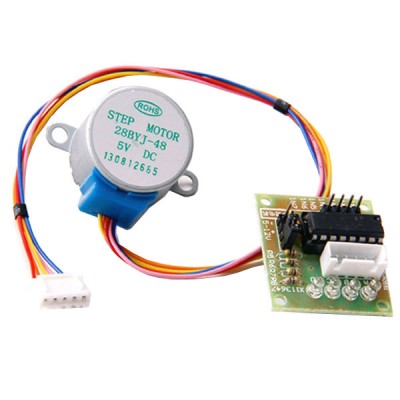 Set consisting of a stepper motor driver based on the ULN2003 chip and a 4-phase stepper motor.
Equipped with 4 status LEDs for each phase of the motor, the driver is controlled via the 4 input pins IN1-IN2-IN3-IN4 with Arduino / Fishino or other microcontrollers.
Power supply: 5 Vdc – 500 mA, driver dimensions (mm): 29x21x10.
….
Read more: Stepper Motor + Driver