Small robot chassis with engines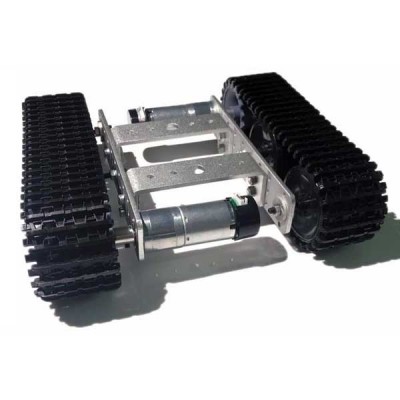 Chassis specially designed to make a crawler robot able to move on rough terrain and able to transport a load of about 5 kg.
Includes 2pcs 45 mm wide tracks, 2pcs gearmotors with hall effect encoders and an aluminum alloy frame.
Once assembled its dimensions max. they are about (mm): 195x190x60 (length x width x height).
As control electronics it is possible to use Arduino or Fishino, combined with a motor shield; or a simple driver for DC motors combined with an RC radio control for modeling.
Read more: Small robot chassis with engines