Rover V2: 3D Printed Open Source Robotic Rover Platform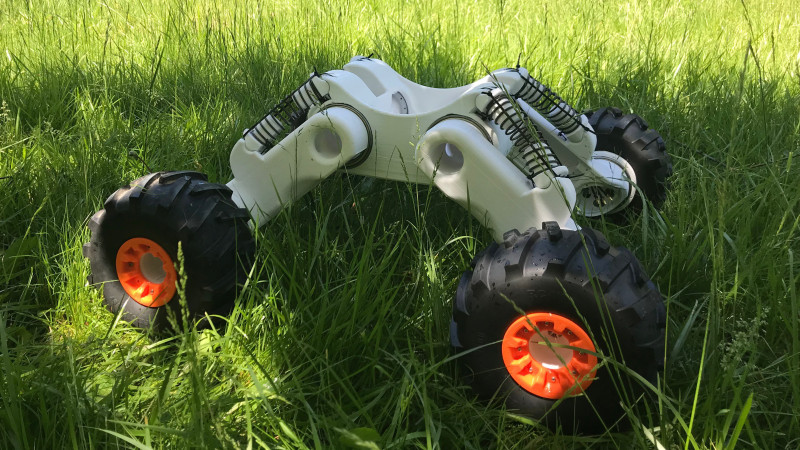 Rover V2 is an open-source, 3D-printable robotic rover platform that has seen a lot of evolution and development from its creator Taylor Alexander. It  is a full mechanical redesign of the previous version and it's a significantly improved version of the Rover platform.
Advantages V2 has over V1:
Longer single piece suspension arms thanks to a new larger printer.

Individually articulating spring suspension with limited travel.

Fully enclosed electronics, batteries, and wiring.

A much larger battery – 6s 20Ah for long range.
There are a number of interesting things about Rover V2's design, such as the way the wheel hubs themselves contain motors and custom planetary gearboxes. This system is compact and keeps weight down low to the ground, which helps keep a rover stable.
The platform is all wheel drive, and moving parts like the suspension are kept high up, as far away from the ground as possible. Software is a custom open source Python stack running on a Raspberry Pi that provides basic control adn it's available on GitHub project's page.

Find out how it works in the video below: