Project Fin: an industrial carrier board for Raspberry Pi CM3 Lite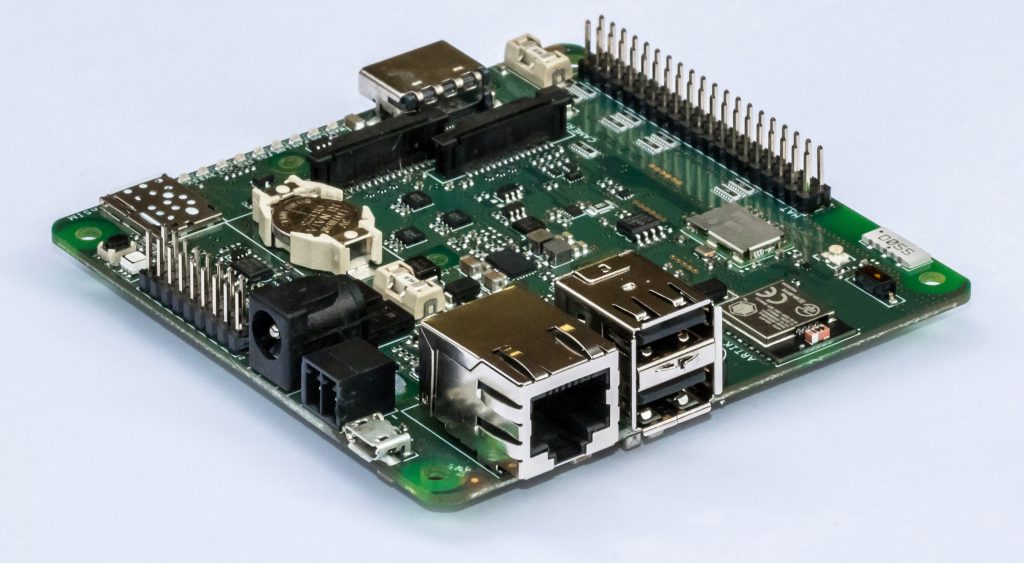 Resin.io, the company behind the Linux/Javascript-based Resin.io IoT framework has announced its first hardware product. Project Fin carrier board expands upon the Raspberry Pi Compute Module 3 Lite to support fleet operations.
Resin.io developed Project Fin for its many customers who use the technology for controlling in-vehicle computers in fleet operations. However, the Fin can also act as a general-purpose carrier board running other RPi compatible Linux distributions. The board will be open spec, but not fully open source.
The Fin carrier board can include 8, 16, 32 or 64GB of on-board eMMC, and comes with dual-band 2.4 and 5GHz WiFi and Bluetooth 4.2, along with a connector for an external WiFi and Bluetooth antenna. It can be powered by anything from 6 to 30V via a standard barrel jack, and can survive in conditions ranging from -25 to 70°C (that's -13 to 158°F).
It also has most the ports you'd normally expect from a regular Raspberry Pi 3, including a 'standard' 40 pin GPIO connector, an HDMI port, 2×USB ports, and display and camera connectors. Additionally, the carrier board has a user-controllable RGB LED.
Along with a mini-PCIe slot paired with a nano-SIM slot for adding cellular radios, the really interesting thing about the Fin carrier board is the inclusion of a Samsung Artik 020 microcontroller as a co-processor.

"This enables the Fin to perform well in real-time and low-power scenarios. The Compute Module, along with its interfaces, can be programmatically shut down and spawned back up via the microcontroller, which can access the RTC chip when the Compute Module is OFF for time-based operations" says Resin.io.
Other information are available at Resin.io blog.