Precious Plastic's Incredible Machines Recycle Plastic, Make Filament, and More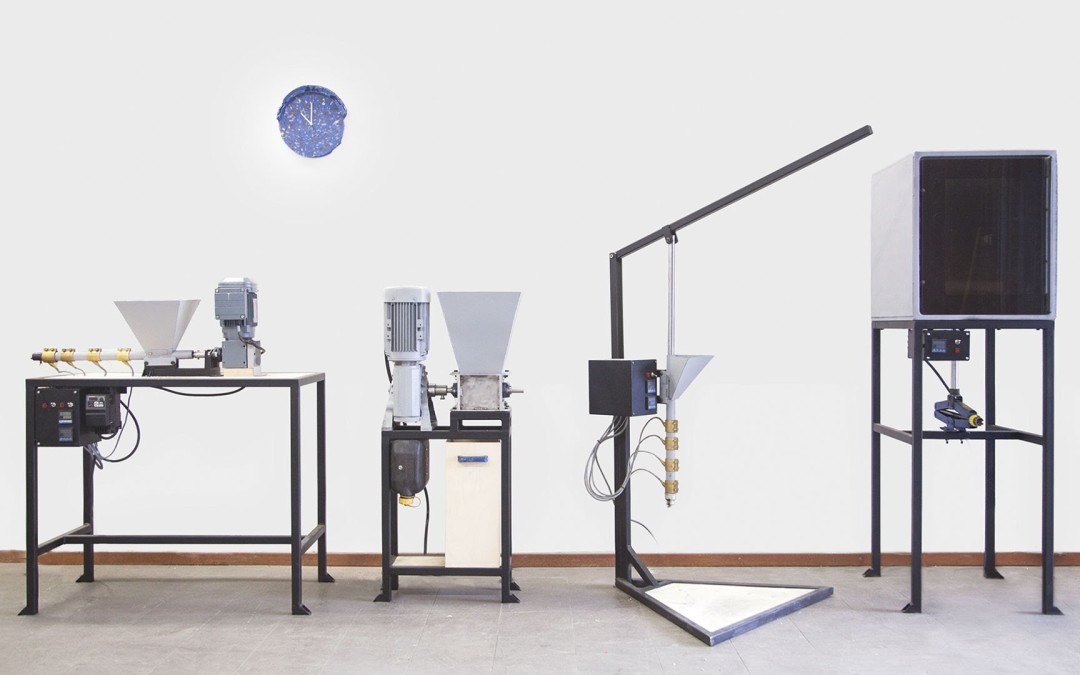 According to the Institute for Sustainable Communication, plastic garbage in the ocean alone kills one million sea creatures a year; Americans use 2.5 million plastic bottles every hour; and Americans only recycle 1-2% of the 10.5 million tons of plastic waste generated annually.
The good news here — information that keeps me from falling into that seemingly-inevitable deep depression — is that more opportunities for recycling are on the horizon. Precious Plastic wants to spread the word about their plastic recycling machines that can also inject and extrude so you can make filament from recycled plastic and 3D print new creations. Now we're talking!
The machines, which include an extruder, injection molding machine, compressor and shredder, are "made from basic materials, affordable, and easy to build." Build all four, and you can have a veritable factory. After grinding plastic objects up into chips with something that emulates a high-power blender, you can blend different materials to create new textures, blend colors together and create weird patterns, or make a small production out of a solid mold. Most importantly for us, the extrusion machine can also make raw materials (think filament!)that you can use and share with others.
Here is a video showing how the machine works:

Source: Precious Plastic's Incredible Machines Recycle Plastic, Make Filament, and More