PocketPi: Raspberry Pi Pocket-Sized Computer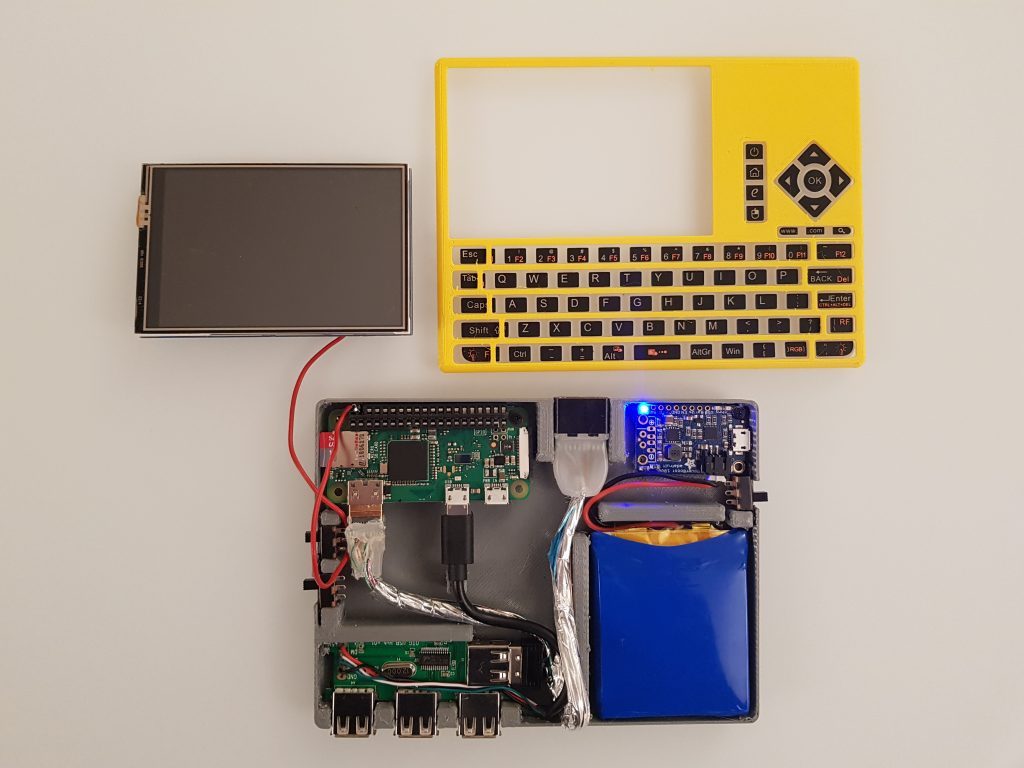 PocketPi by  Ramin Assadollahi is powered by the Raspberry Pi Zero W and offers a fantastic truly portable DIY pocket PC.
Measuring just 14 x 11 cm the portable Raspberry Pi pocket computer is powered by a 3000mAh battery and equipped keyboard and a 4-port USB hub.
A Pi Zero W was chosen for its compact size, while a HyperPixel 4.0 screen was chosen for its high resolution in a small package. It's all wrapped up in a tidy 3D printed package, giving the pocket-sized computer a classic late-1980s look, albeit with much more horsepower under the hood.
"I always want to be able to carry a little computer around that does reduces the outside distractions, like no email, ideally no browser, no messaging, etc. Actually I enjoy the "silence" that I have with the raspberry Pis. They allow me to focus on writing software for robots and the like.

Sometimes, you want to code on the go. My first second shot in that direction is the StickPi, a little computer without battery but with an e-paper display and a couple of buttons. I actually keep using it, it's my most used self designed computer."
Ramin has kindly published full instructions, component lists and 3D print files offering everything you need to build your very own.