Ozzie has a new 3D printed leg… A Golden Goose, from BunnyCorp
By
Staff
on April 13, 2015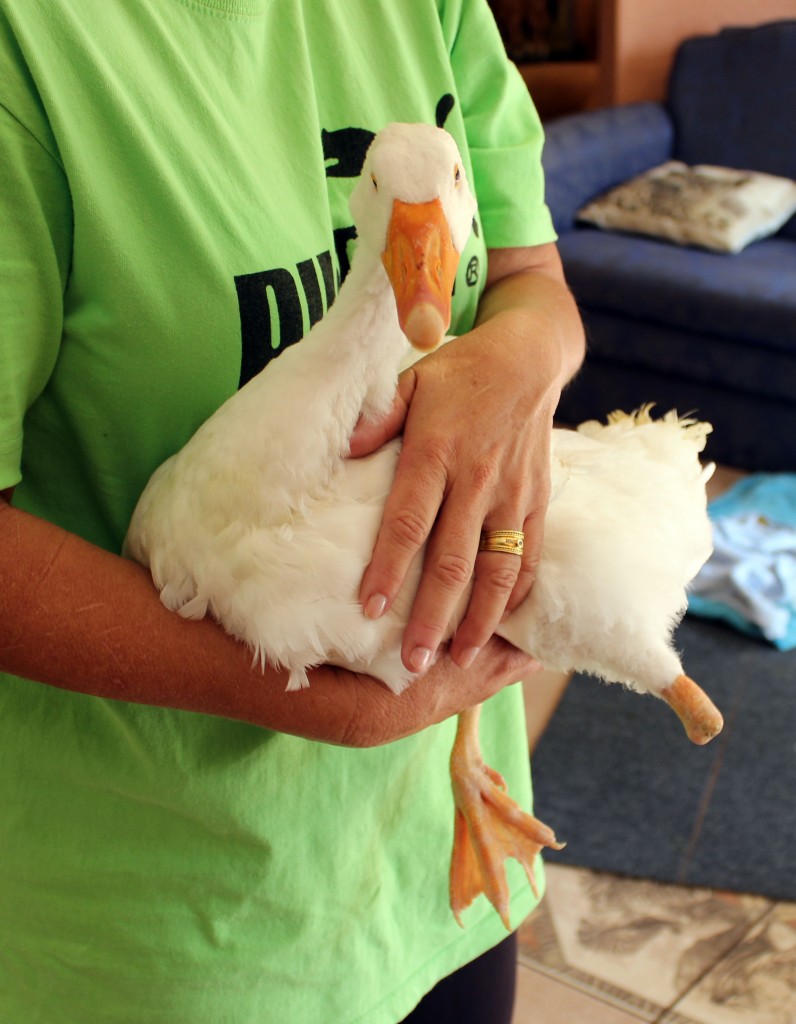 BunnyCorp, a 3D design and engineering company from Johannesburg, South Africa, carried on a very nice project, among the many on prosthetic they are developing. This time, the news is about a 3D printed leg for an unlucky goose:
A few weeks ago we got word of a Goose with a situation. He broke his leg and it had to amputated at the joint. He was lucky as Animal lover and rescuer Sue Burger got hold of him and started nursing him back to health, as time went by he struggled more and more to cope with only one leg resulting in damaged wings and self confidence. They considered ending his struggle many times but always decided not too, out of desperation Sue managed to get onto a national radio station (RSG) in the hope someone would hear their plea and be able to assist them somehow.
BunnyCorp was already working on this theme, so that the founders made up their minds and decided to create a foundation, The Phoenix Foundation, to gather different skill among 3D designers, physicians, engineers to work as a non-profit on low cost prosthetics.
After few time, this is an update on Ozzie's adventure:
Ozzie had quite a week spending every day getting used to his new leg and practicing walking. We adapted the foot on the one prosthetic to make it larger to match his other foot and did some tests to evaluate what design changes would need to be implemented to improve the current designs.We learnt much from the test samples he used this week and now have a much better understanding of what needs to be done.  Our ext step is to apply the design changes and 3D print them for our next phase of tests, if they are successful we can start planning the final high end print. We have a few ideas regarding covering the print in a rubber like material that could assist with more flex and grip ad our prediction is that the final design will be a more skeleton-like 3D print with cast rubber encapsulating the print. This will most likely feature in our next attempt.

follow the full story and updates on Blog | Bunnycorp | Advanced CAD modelig & DigitalSculpting for 3D Printing and Rapid Product Development.