Modified Sine Wave DC-AC Power Inverter – 12 V – 600 W + USB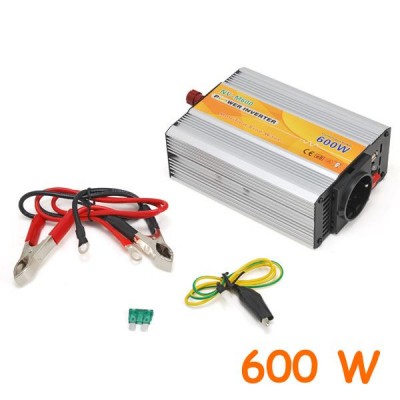 12 Vdc to 220 Vac inverter with modified sinusoidal output waveform and maximum power of 600 watts.
The inverter is equipped with overload protection, input overvoltage, short circuit and low battery alarm.
It has USB output (5 V – 500 mA), Schuko socket and can be used to power: TV, VCR, PC, HI-FI systems, refrigerators, etc.
The package also includes cables for connection to the battery.
….
Read more: Modified Sine Wave DC-AC Power Inverter – 12 V – 600 W + USB