Minix Neo N42C-4: Quad-Core Apollo Lake CPU for the Most Expandable Mini PC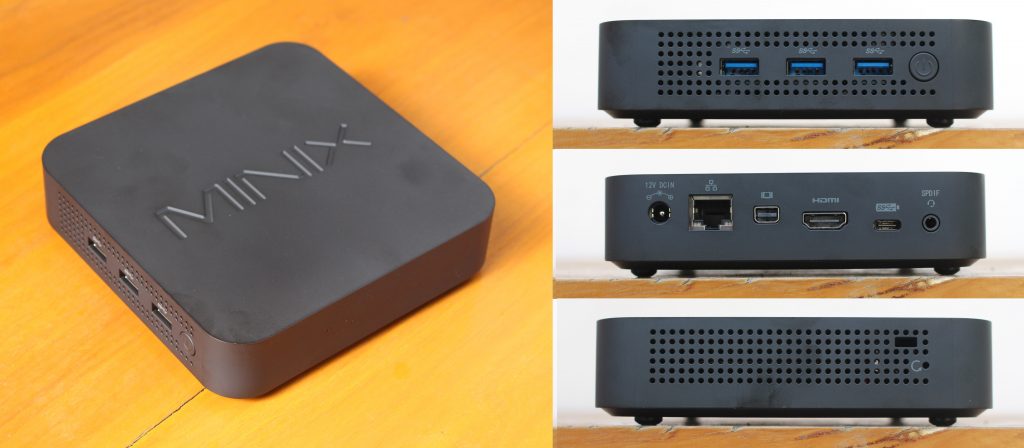 Minix has now officially launched the NEO N42C-4, with sales starting at the end of December at $299 on Amazon or GearBest.
This new Mini Pc comes equipped with an Intel Pentium N4200 quad-core Apollo Lake processor and is supplied preloaded with Microsoft's latest Windows 10 64-bit operating system. Other features of the mini PC include Gigabit Ethernet, mini DisplayPort and full-sized HDMI 1.4 port allowing it to support connection to three displays simultaneously if required.
The NEO N42C-4 ships with 4GB of DDR3L RAM and 32GB of eMMC 5.1 storage. But it has two SODIMM slots that let you upgrade the memory as well as an M.2 2280 slot that lets you add solid state storage.
In most cases, users do not need to open their mini PCs, and I do open them to check out the hardware design. But MINIX NEO N42C-4 is different since it's upgradeable, and you can add more RAM up to 8GB, add an M.2 SSD, or even replace the WiFi module. The company confirmed that if users upgrade the RAM or internal storage it won't affect their warranty status, neither will it void the warranty.
Other features include three full-sized USB 3.0 ports, a USB Type-C port, and a 3.5mm audio jack. The Minix Neo N42-C comes with a wireless card that offers 802.11ac WiFi and Bluetooth 4.2.

Minix Neo N42C-4 full specs:
CPU: Intel® Pentium ® Processor N4200 (1.10 GHz base, 2.50 GHz burst)
GPU: Intel® HD Graphics 505 (200 MHz base, 750Mhz max)
RAM: 4GB DDR3L (upgradeable to 8GB, 2xSODIMM)
ROM: 32GB eMMC 5.1
WiFi: 802.11b/g/n/ac, Dual Band
LAN: 10/100/1000
USB: 3 x USB 3.0, 1 x USB type-C
Audio/Video: HDMI 1.4, Mini-DP (4K @ 60Hz), USB-C (4K @ 60Hz), Headphone Jack)
Other: SATA M.2 slot, Bluetooth 4.1, 3.5mm audio jack combo
OS: Windows 10 Pro 64-bit
For further information you can read the Minix Neo N42C-4 Unboxing on CNX-software.com.