Maker Economy Starter Kit: DIY kit to print your own sustainable home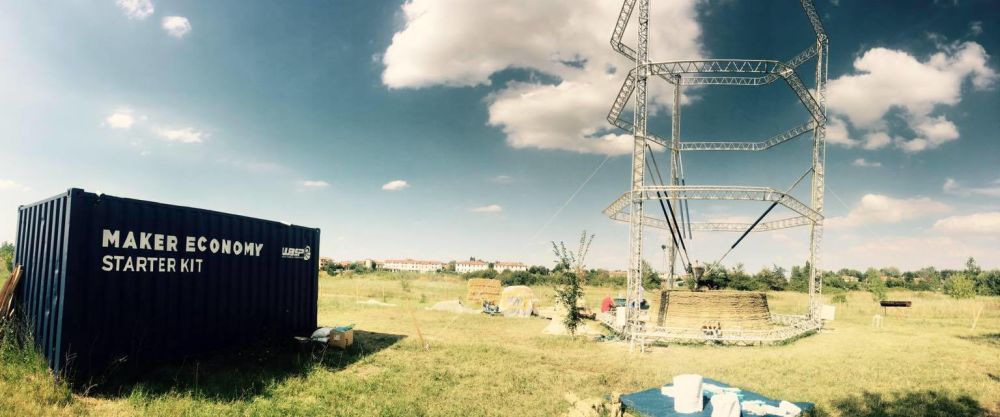 Seen at the Maker Faire European Edition Rome 2016, WASP is an amazing company and besides 3d printing an entire village, they also developed the maker kit everyone would have!
WASP  wants to realize a dynamic house  which creates resources instead of using them,  with zero costs and that sets humakind free from debts. We have chosen  this kind of process: the digital construction,  because thanks to technologies,  this project can be repeated and shared everywhere.
The Maker Economy Starter Kit  is born for a self-production economy, that can be installed everywhere.
"Our aim is to create micro-indipendent communities born and developed on the common Knowledgee thanks to advanced self-production systems, reachable from everyone. The 3D printing is the producing process that realizes the no-debt house a house which offers more freedom to people. A dynamic house, able to create economy instead of useing it up. A residential unit with no costs of production, and able to answer to primary human needs: house, food, energy, health, job, culture. It can be helpful in humanitarian emergency situations caused by economical or political crisis, o natural calamitires. An instrument useful to humanitarian Organization, Civil protection, Onlus, National or International Institutions to easily operate in poor areas or difficul situations".

The Starter Kit is born to build residences using local material, natural recycled or standard building material too. Thanks to this technology all gathered Knowledge can be reproduced several times and spread everywhere through the web. The necessary Knowledge to set up the Starter Kit will be freely supplied on line, using some tutorials which drive the users in the realization of their ideas. The house project together with its contents is open source and allows project-managers, designers, engineers, architects, to enter the web-site and take or exchange contents.
Source: Maker Economy Starter Kit