Kano Raspberry Pi Computer: DIY a Touchscreen Computer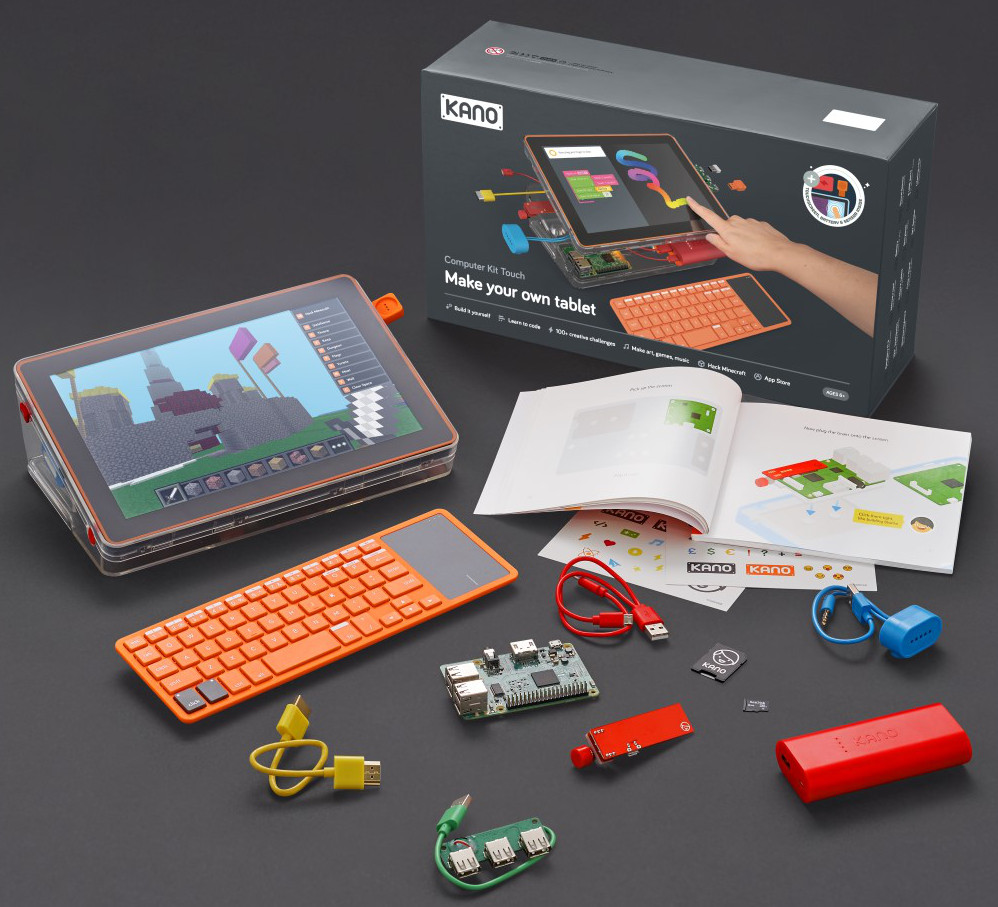 The $280 Kano Computer Kit Touch features a 10.1-inch touchscreen a wireless keyboard, mouse, 2W speaker, and mic. There's also a 3000mAh battery with 2.5 to 3-hour support, and a 16GB microSD card loaded with Kano OS 4.0. The DIY kit retains the 1.2GHz Raspberry Pi 3 Model B single board computer of the previous model, but it's a custom model with the 10/100 Ethernet port removed.
Designed to help beginners of all ages to understand how a computer works, what's going on behind the touchscreens that we use everyday, and how to create art, music, and games with code – the Computer Kit Touch is a DIY computer that we want you to touch.
Kids can construct the Computer Kit Touch computer on their own. The kit houses the Pi within an acrylic case mounted on a stand that includes a slanted, 10.1-inch touchscreen. The screen offers 10-point capacitive touch and 1280 x 800 resolution.
The kit includes an HDMI cable for hooking up to a monitor in addition to the RGB-based touchscreen connection. A 3-port USB extension board provides external USB connections. The quadcore, Cortex-A53 based Pi, offers the usual 1GB RAM, as well as a 2.4GHz WiFi/ Bluetooth module and audio jack. Parental controls are available for Internet access.
More information may be found in Kano's Computer Kit Touch announcement or in the video below.