IoT Based Sensor & Climate Monitoring Using BoltIoT Platform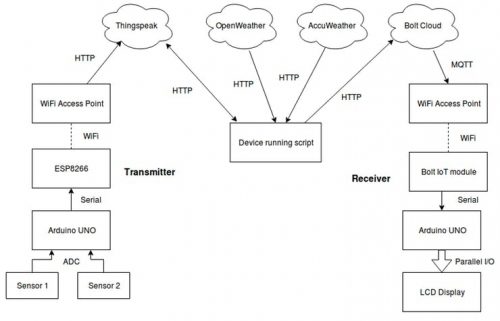 Often when designing Data acquisition systems, such as plant health monitoring in which case, the sensors are placed on-site, knowing the weather conditions may help in predicting the behaviour of other data and changes in physical requirements, if any.

The project involves the design of an IoT based solution to monitor the data obtained from the sensors as well as weather forecasts predicted for a particular region. This could help in connecting multiple sensors to a system and obtaining the data on a central display.