Intel IoT Gateway Technology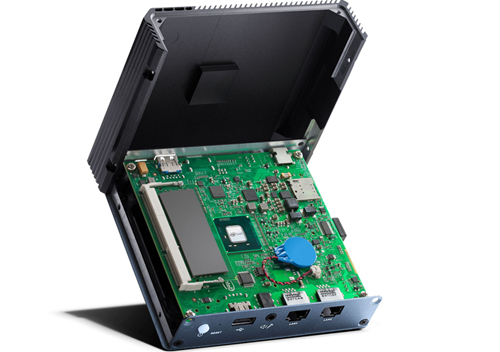 The IoT gateway consist of a hardware platform and an operating system and expose a rich set of services for your IoT application. What makes an IoT gateway important is the additional capabilities and focused set of services that provide benefits for IoT markets
The gateway is a critical piece of the IoT ecosystem. It provides the foundation of application development for sensor and device access, onboard processing, and communication to a remote application but in a secure and manageable way. Intel has you covered with an integrated and prevalidated platform that includes configuration options that focus on the industrial, energy, and transportation markets.
The Intel® IoT Gateway Technology solutions offer an easy way to get your IoT application up and running in a secure and manageable fashion.
The usage of the gateway together with Intel® IoT Gateway Software Suite enables companies to develop scalable solutions that aggregate data from the edge to the cloud.
Intel® IoT Gateway Technology supports Wind River* Linux*, a secure and reliable platform that is fully integrated with connectivity, security, and manageability features. This software suite enables near-real-time analysis and more efficient process controls.