How to turn your Orange Pi 2G-IoT into a Cell Phone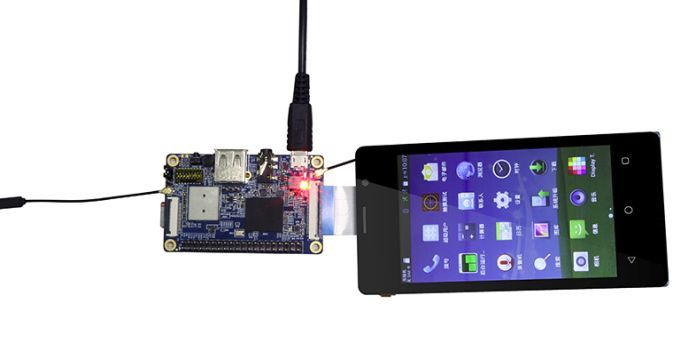 Few months ago we spoke about the Orange Pi 2g-IoT, a low cost ARM Linux board with 2G, and WiFi & Bluetooth connectivity, basically with the guts of a smartphone minus the display and battery. Shenzhen Xunlong has now released a 3.5 inch, 800×480 display with capacitive touch support for the board available in black or white, and selling for $9.98.
It does basically transform Orange Pi's little screenless, case-less computer into a functional device with a display and touch input. There's also a micro USB port for power.
Orange Pi provides Android 4.4, Raspbian, Ubuntu Server, and several other operating systems for the little computer. So even if you don't plan to use it as a phone, you could pick one up for use as a DIY server and use the touchscreen display as a cheap monitor and/or input method.
Maybe the board could be too tick to make a smartphone out of it, but it reminds of the very expensive Qualcomm MDP's (Mobile Development Platform), so Android app developers may find some use to test their apps on lower end hardware.  It could also be used for control panels that do not need to be very thin.

DIY your own model, it's capable of running a variety of open source software!