GOBLIN 2, new Arduino friendly IoT board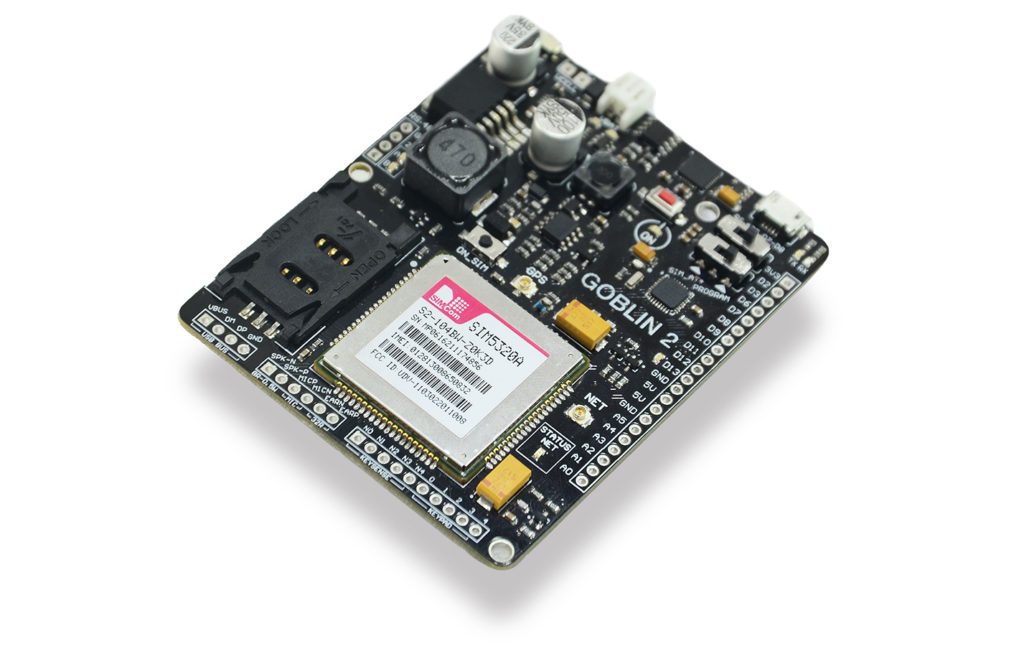 This VERSE Technology's new product is an Arduino-friendly development board.
It can be programmed using the Arduino IDE as well as Atmel Studio. It has powerful wireless capabilities and broad compatibility with industrial protocols like RS-485
GOBLIN 2 features an ATmega328P MCU and SIM5320A module at its core, providing dual-band HSDPA and quad-band GSM/GPRS/EDGE connectivity, along with high accuracy 16-channel GPS. The SIM5320A enables GOBLIN 2 to connect with web servers through any cellular network, and includes a header for keyboards, microphones, and speakers.
GOBLIN 2 is equipped with six analog and 10 digital ports (half of them work as PWM), and offers 24V, 5V and 3.3V voltage outputs. The board is powered by a LiPo battery, which can be charged through micro-USB or solar cell thanks to its built-in battery management system.

"GOBLIN 2 is a board that allows our users to measure parameters like temperature, humidity, position, and others in remote locations. We have designed it in a way that it can easily work with industrial sensors and other applications such as telemetry, weather, GPS systems, and more."