Fire & gas detector with protection
In this article we will see how to build a fire and gas detection system that also provides protection. We use Arduino Nano as a microcontroller and two sensors: MQ-2 gas sensor and the flame sensor. We use a 16×2 LCD display to view live status. There are also PCB designed dual channel relays to control the exhaust fan and fire extinguisher.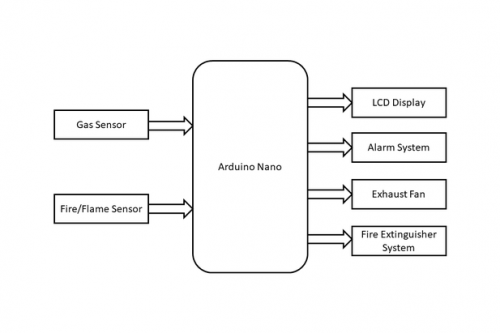 Whenever flammable gas is detected by the sensor, the exhaust ventilation system connected through a relay turns on until the gas is completely removed from the room.
However, when a fire is detected by the flame sensor, the connected extinguisher system activates until the fire is extinguished completely. When fire or gas is detected, the buzzer sounds (used for alarm purposes).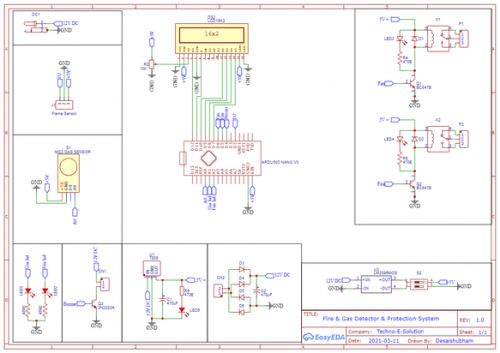 More info