Eight years, 2000 blog posts
Today's a bit of a milestone for us: this is the 2000th post on this blog.
Why does a computer company have a blog? When did it start, who writes it, and where does the content come from? And don't you have sore fingers? All of these are good questions: I'm here to answer them for you.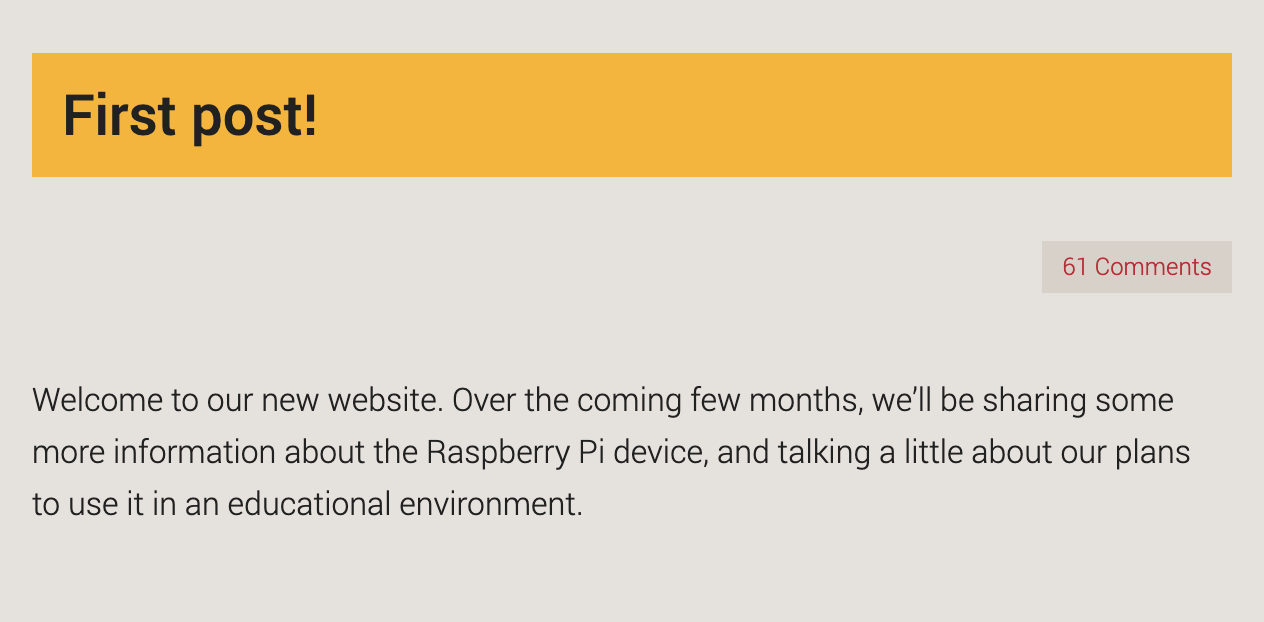 Marital circumstances being what they are, I had a front-row view of everything that was going on at Raspberry Pi, right from the original conversations that kicked the project off in 2009. In 2011, when development was still being done on Eben's and my kitchen table, we met with sudden and slightly alarming fame when Rory Cellan Jones from the BBC shot a short video of a prototype Raspberry Pi and blogged about it – his post went viral. I was working as a freelance journalist and editor at the time, but realised that we weren't going to get a better chance to kickstart a community, so I dropped my freelance work and came to work full-time for Raspberry Pi.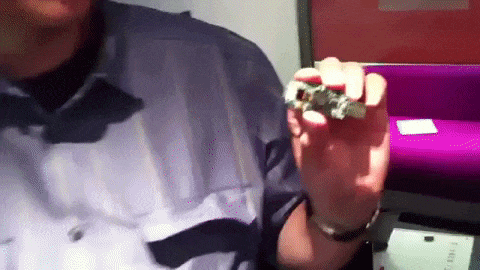 Setting up an instantiation of WordPress so we could talk to all Rory's readers, each of whom decided we'd promised we'd make them a $25 computer, was one of the first orders of business. We could use the WordPress site to announce news, and to run a sort of devlog, which is what became this blog; back then, many of our blog posts were about the development of the original Raspberry Pi.
It was a lovely time to be writing about what we do, because we could be very open about the development process and how we were moving towards launch in a way that sadly, is closed to us today. (If we'd blogged about the development of Raspberry Pi 3 in the detail we'd blogged about Raspberry Pi 1, we'd not only have been handing sensitive and helpful commercial information to the large number of competitor organisations that have sprung up like mushrooms since that original launch; but you'd also all have stopped buying Pi 2 in the run-up, starving us of the revenue we need to do the development work.)
Once Raspberry Pis started making their way into people's hands in early 2012, I realised there was something else that it was important to share: news about what new users were doing with their Pis. And I will never, ever stop being shocked at the applications of Raspberry Pi that you come up with. Favourites from over the years? The paludarium's still right up there (no, I didn't know what a paludarium was either when I found out about it); the cucumber sorter's brilliant; and the home-brew artificial pancreas blows my mind. I've a particular soft spot for musical projects (which I wish you guys would comment on a bit more so I had an excuse to write about more of them).
As we've grown, my job has grown too, so I don't write all the posts here like I used to. I oversee press, communications, marketing and PR for Raspberry Pi Trading now, working with a team of writers, editors, designers, illustrators, photographers, videographers and managers – it's very different from the days when the office was that kitchen table. Alex Bate, our magisterial Head of Social Media, now writes a lot of what you see on this blog, but it's always a good day for me when I have time to pitch in and write a post.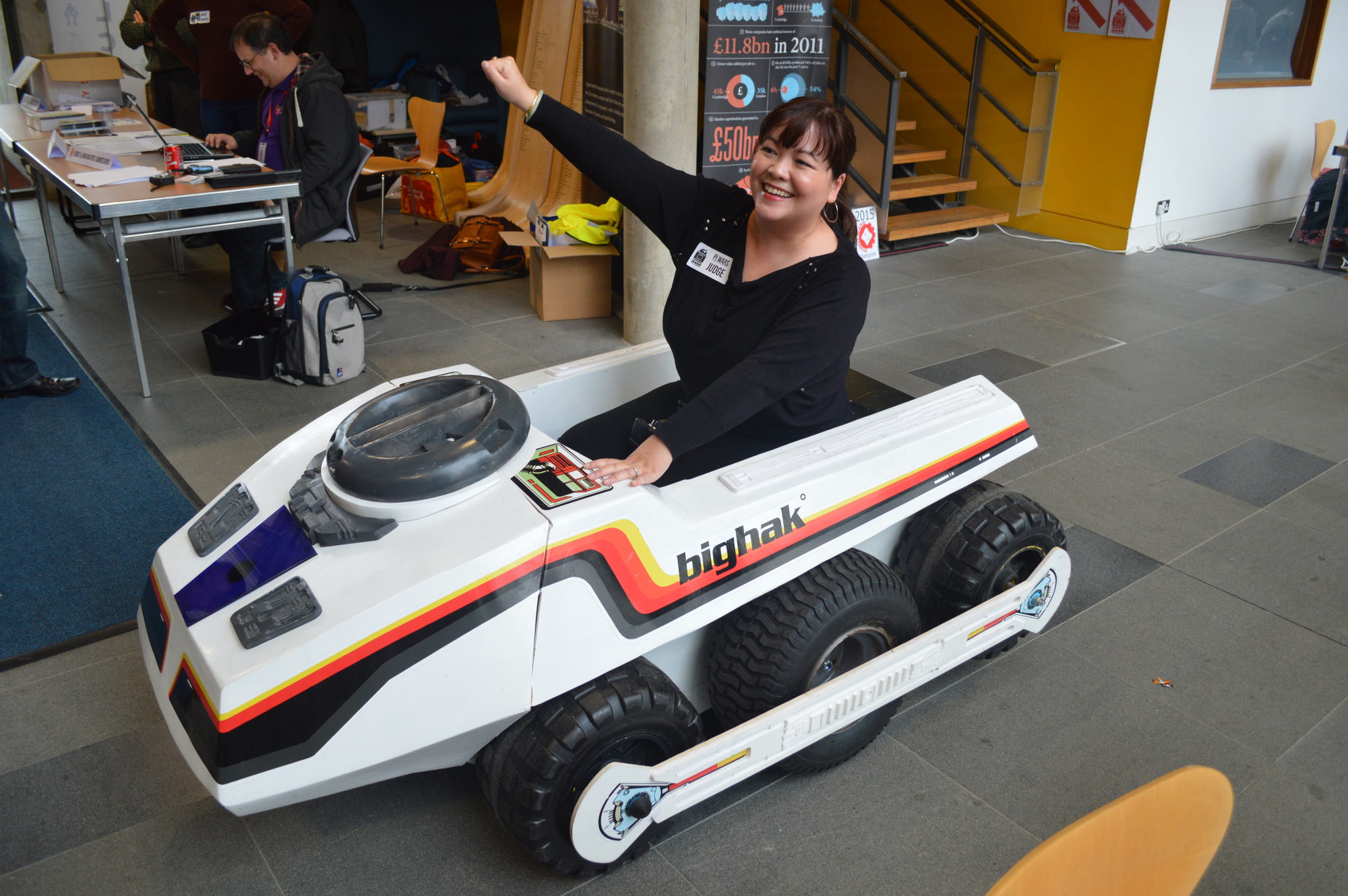 I'd forgotten some of the early stuff before looking at 2011's blog posts to jog my memory as I wrote today's. What were we thinking when we decided to ship without GPIO pins soldered on? (Happily for the project and for the 25,000,000 Pi owners all over the world in 2019, we changed our minds before we finally launched.) Just how many days in aggregate did I spend stuffing envelopes with stickers at £1 a throw to raise some early funds to get the first PCBs made? (I still have nightmares about the paper cuts.) And every time I think I'm having a bad day, I need to remember that this thing happened, and yet everything was OK again in the end. (The backs of my hands have gone all prickly just thinking about it.) Now I think about it, the Xenon Death Flash happened too. We also survived that.
At the bottom of it all, this blog has always been about community. It's about sharing what we do, what you do, and making links between people all over the world who have this little machine in common. The work you do telling people about Raspberry Pi, putting it into your own projects, and supporting us by buying the product doesn't just help us make hardware: every penny we make funds the Raspberry Pi Foundation's charitable work, helps kids on every continent to learn the skills they need to make their own futures better, and, we think, makes the world a better place. So thank you. As long as you keep reading, we'll keep writing.
The post Eight years, 2000 blog posts appeared first on Raspberry Pi.